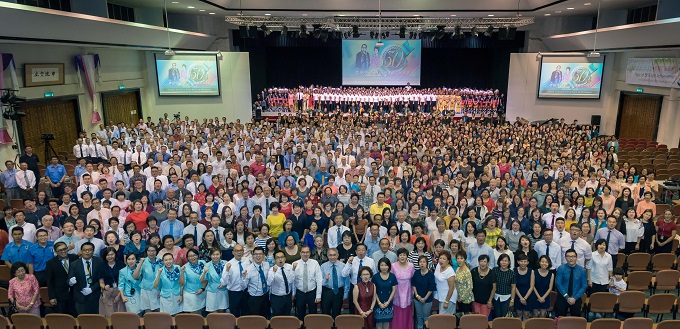 On February 5, 1988, SGI President Daisaku Ikeda arrive in Malaysia for his first visit to our country. During his stay here, he opened up paths of cultural and educational exchange, thereby creating a royal road towards peace. On February 3 and 4, SGM held meetings at the SGM Culture Centre to commemorate the 30th anniversary of this historic first visit. Representatives also held a commemorative gongyo meeting at the Mentor and Disciple Room of the SGM Mentor and Disciple Peace Hall.
On February 4, some 1,000 leaders gathered for a meeting that marked a fresh departure for SGM, chanting resounding daimoku. President Ikeda sent a special message to this meeting, saying, "Let us make our advance with renewed faith and the exuberance of youth." He also urged all present to "Please construct a history of wonderful victories in this year that will mark a new dawn for kosen-rufu in Malaysia, centring on General Director Koh Sia Feai and Women Division Chief Chan Oi Mooi, in whom I place my trust."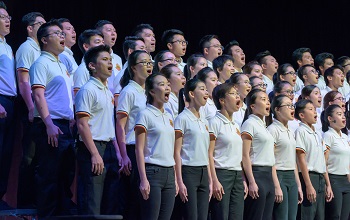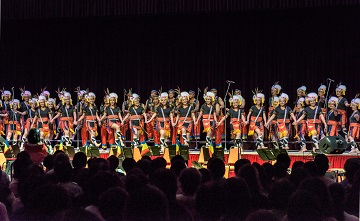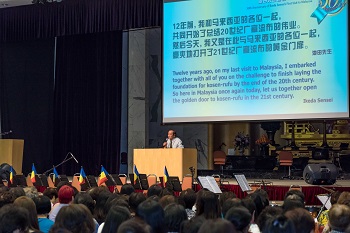 Participants watched a video of the 1988 visit, which highlighted how President Ikeda strived to open up the great path of kosen-rufu for SGM.
Two leaders who were present during this visit also shared their impressions on their encounter with President Ikeda. SGM Vice-General Director said that when he asked President Ikeda, "What is the mission of youth from now on?", President Ikeda replied "To protect the General Director." This guidance has become his prime point with his mentor over the last 30 years. Quoting President Ikeda's guidance, "If you don't stand up now, when will you?", he urged all to stand up and strive alongside their mentor. Though he was then convalescing, his voice was like a lion's roar, moving the hearts of participants.
Women Division Leader May Chan also spoke about her prime point with President Ikeda, and urged all present to strive with all their might to respond to our mentor, quoting from the "Shared Struggle" chapter of The New Human Revolution.
SGM General Director Koh Sia Feai asked all present to remember the efforts of two departed pioneers; first Malaysia Headquarters Leader Qua Teng Leng and his younger brother and first SGM General Director Koe Teng Hong. He stressed that during his short time here, President Ikeda strived with all his might, not wasting even a single second, leaving behind a record of valiant struggles. He added that we should continue to strengthen the mentor-disciple bond and always think of how we could respond to our mentor. Only then will this anniversary have any significance.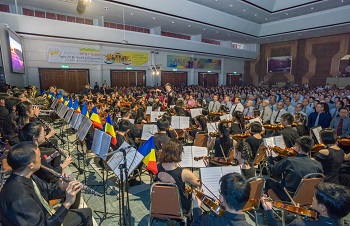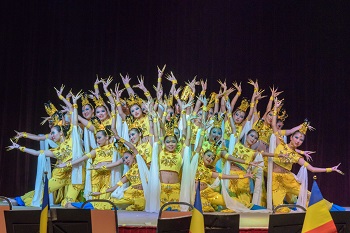 This meeting featured culture performances from Selangor, Penang, Negeri Sembilan and Kuala Lumpur which delighted the participants. In between the performances, Student Division members recited portions of Youthful Country with a Shining Future, President Ikeda's poem for Malaysia that was composed for the 1988 visit.
Not only did this meeting commemorate that historic visit of 30 years ago, it was a fresh departure towards a future of brilliant achievements and a new dawn for kosen-rufu in Malaysia.