The publication of Calling Malaysia Home: Studies on the Malaysian Chinese Community marks the maiden collaboration between Soka Gakkai Malaysia (SGM) and New Era University College (NEUC). Currently, the book is only available in Chinese.
This book, a monumental work written by NEUC Deputy Vice-Chancellor Dr Voon Phin Keong, was launched on May 26 at NEUC in conjunction with the institution's 20th anniversary celebrations. Guests-of-honour at the launching included Dr Mok Soon Chong, NEUC Vice-Chancellor; SGM President Michael Kok; Dr Yap Sin Tian, Chairman, Board of Directors, Dong Jiao Zong Higher Learning Centre Bhd; Dr Yap Kon Seng, chairman of NEUC's Board of Governors, and Selangor state executive councillor YB Hee Loy Sian. The author was also present.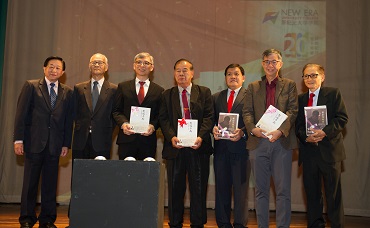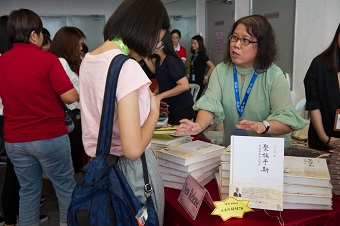 Dr Voon and his team had reviewed and revised the book many times over the years in order to produce the best possible work. The book was finally published after about a decade's work. He expressed his gratitude to SGM for its efforts in publishing the book. In preparing the content, he always thought about how to provide more valuable information to readers and hoped that younger researchers will carry out more work in this field.
In an interview, Dr Mok said, "After a long period of hard work, the publication of Calling Malaysia Home is just timely and carries a patriotic spirit. It is indeed significant. I look forward to future collaborations with SGM."
Calling Malaysia Home chronicles how the Malaysian Chinese overcame obstacles in various fields during the early days. It explores many topics, including past research data on the Malaysian Chinese, development of the community, economic activities, culture, social cohesion, population growth, relationship with other ethnic groups and their contributions in nation-building. Each topic is based on rigorous data and has high research value. We believe this book will have an important place in the Malaysian Chinese community.