On October 12, 2019, Soka Gakkai Malaysia (SGM) collaborated with the Embassy of the Republic of Cuba in Malaysia, the Selangor Philharmonic Youth Orchestra (SPYO) and Friends of Cuba Association Malaysia in organising a Cuban music concert entitled "From Malaysia to Cuba – A Bridge of Music" at Wisma Kebudayaan SGM (WKSGM) in conjunction with the 60th Anniversary of the Cuban Revolution and National Day.
In his opening remarks, SGM president Michael Kok quoted SGI President Ikeda saying, "Music speaks directly to the heart. This response, this echo within the heart, is proof that human hearts can transcend the barriers of time and space and nationality." Through music, WKSGM has become the centre gathering peoples of many nationalities and ethnicities in peace, including the founding president of the Institute for Democracy and Economic Affairs (IDEAS) YAM Tunku Zain Al-'Abidin ibni Tuanku Muhriz, Minister of Tourism, Arts and Culture YB Datuk Mohamaddin Ketapi, Tan Seri Dato' Seri Abdul Khalid Ibrahim, CEO of Star Media Group Bhd Andreas Vogiatzakis, numerous ambassadors and dignitaries.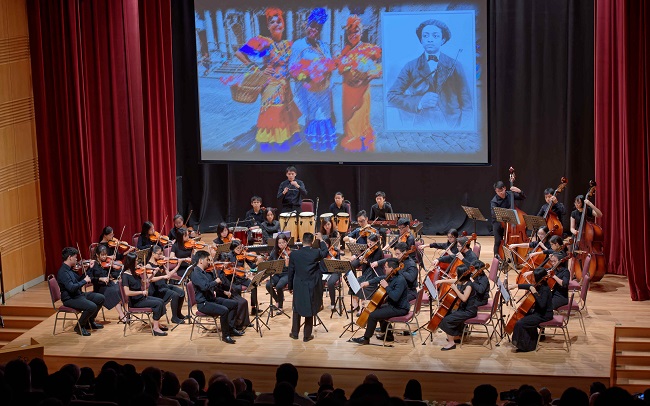 Performed by over 30 musicians from SPYO, a subsidiary orchestra of the Selangor Philharmonic Orchestra (SPO), and conducted by its founder and music director Chan Ling Chee, the orchestra captured the humanistic beauty and passion of Cuban songs, the most popular one of which was, undoubtedly, Guantanamera by Joseito Fernandez. The song is about a woman from Guantanamo based on a poem by Jose Marti. The musicians also played many songs by acclaimed Cuban composers namely Jose Silvestre White Lafitte (Bella Cubana), Beatriz Corona (Allegro – Preludio y Guajira) and Roberto Valera (Ire a Santiago), a repertoire covering some of the past and more of the current masters. The evening ended with the song Hoy Mi Habana, composed by Jose Antonio Quesada and rendered by the powerful vocals of Havana-born singer Meyvis Sahily Guilarte Miranda.
SPYO is a non-profit organisation with a vision of promoting and spreading the beauty of classical music as well as educating and training young musicians. Founded in 2012, SPYO has grown to unite some 200 musicians under one baton.
In her speech, the Ambassador of Cuba to Malaysia, HE Ibete Fernandez Hernandez expressed her admiration of SPYO for bridging the distance between Cuba and Malaysia via culture. She was very happy with the collaboration with SGM in holding the concert and appreciated SGM's long-term friendship and efforts in promoting peace, culture and education without boundaries and looked forward to continue with this friendship into the future.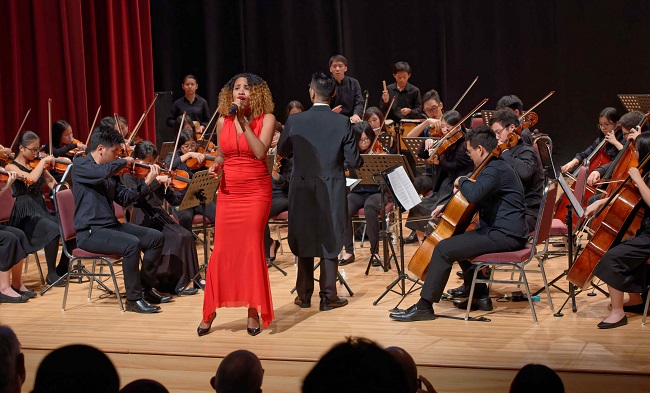 She added that culture has no boundaries or ideologies. It is a link possible to be established between any countries. Culture is important but people must have the opportunity to practise it. Promoting culture is like giving food to the people.
Maestro Chan, when interviewed, said that he and his musicians learned something new which they never tried before. The rhythm of the pieces are quite catchy and difficult at first, but they managed to learn them. He found some of numbers quite difficult to conduct, for example, danzon with its changes of time signature and a rather fast tempo, and they had only limited time to prepare.
The Cuban music played that evening has certainly made heartfelt impression in the heart of the audience, bringing different cultures and peoples together, creating many warm memories.