Soka Gakkai Malaysia (SGM) will organise blood donation drives to support and raise the blood reserve for the blood bank of the hospital.
Blood donation is a great act of kindness. Please share this information with your family and friends, and encourage more people to come forward to donate blood and help ease the urgent needs of the patients and communities.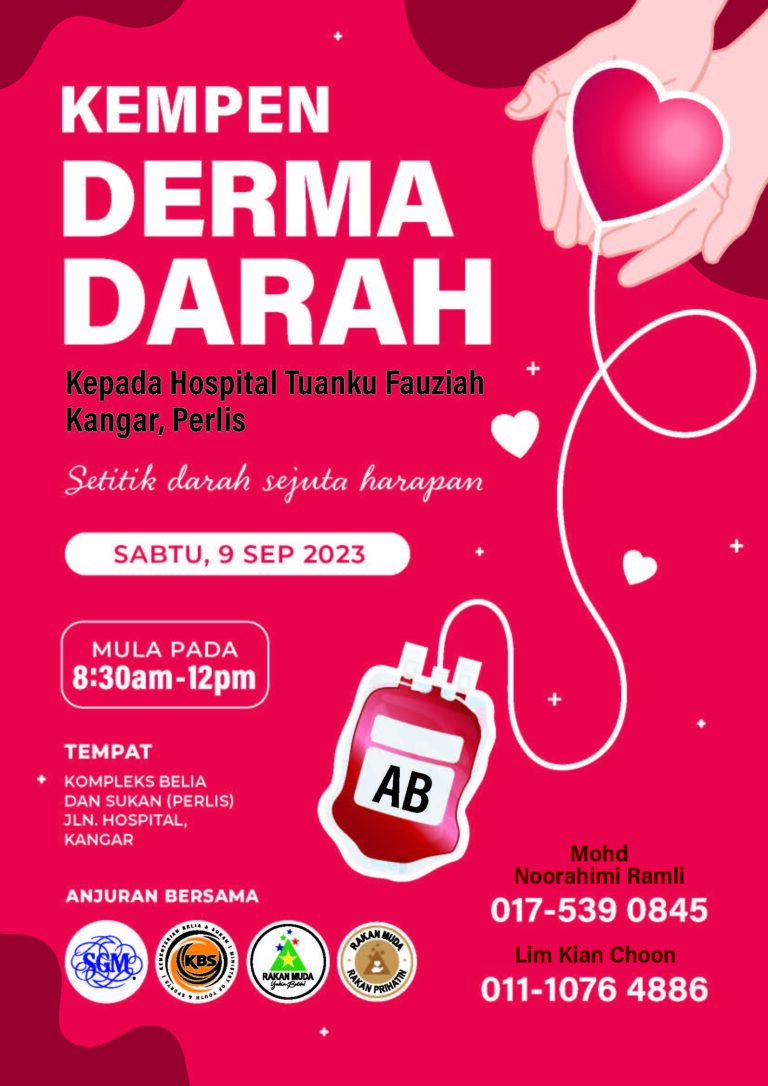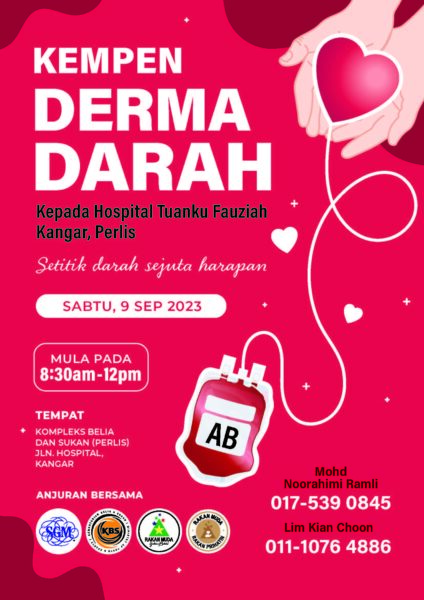 The SGM Kedah Branch co-organises a blood donation campaign with the Ministry of Youth and Sports Perlis in raising blood reserves for the Tuanku Fauziah Hospital's blood bank.
Date: 9.9.2023 (Saturday)
Time: 8.30am – 12.00pm
Venue: Perlis Youth and Sports Complex
Jalan Hospital, Pusat Bandar Kangar, Kangar, Perlis
Contact: Mohd Noorahimi Ramli 017-5390845 / Lim Kian Choon 011-10764886
Date: 24.9.2023 (Sunday)
Time: 9.00am-3.00pm
Venue: SGM Pahang Culture Centre
No, 129, Jalan Semambu,25350 Kuantan Pahang
Contact: 09-5681329 / 09-5678352
Click here to register
Date: 24.9.2023 (Sunday)
Time: 9.00am-3.00pm
Venue: SGM Sabah Culture Centre
Lot 5, LPPB Housing Scheme, Jalan Tuaran By-Pass, Inanam, 88450, Kota Kinabalu, Sabah
Contact: 016-832 2028 / 088-381340