On September 19 and 20, 2018, SGM organised the "Seeds of Hope" (SOH) exhibition at Hua Xia International School and Hua Xia Private School in Seri Kembangan, Selangor.
The exhibition was held in accordance with their Peace Week and was narrated by eight students from Hua Xia Private School. In total, some 100 people visited the exhibition.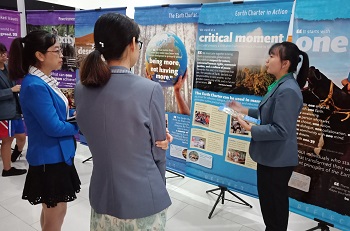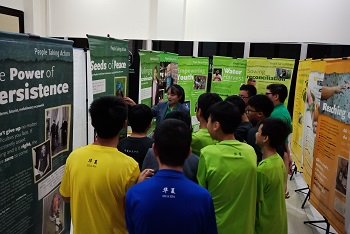 Kindergarten kids and students from primary and secondary school were not only given a chance to understand the relationship between humankind, society and environment, but had also learnt the types of rare and endangered animals, the photos of which were displayed right under the panels.