A nationwide all leaders' meeting themed "Grassroots Movement Towards An 8,000 Youth Shakubuku" was held on 23 September at the SGI Asia Culture and Education Centre. The meeting was also broadcasted online.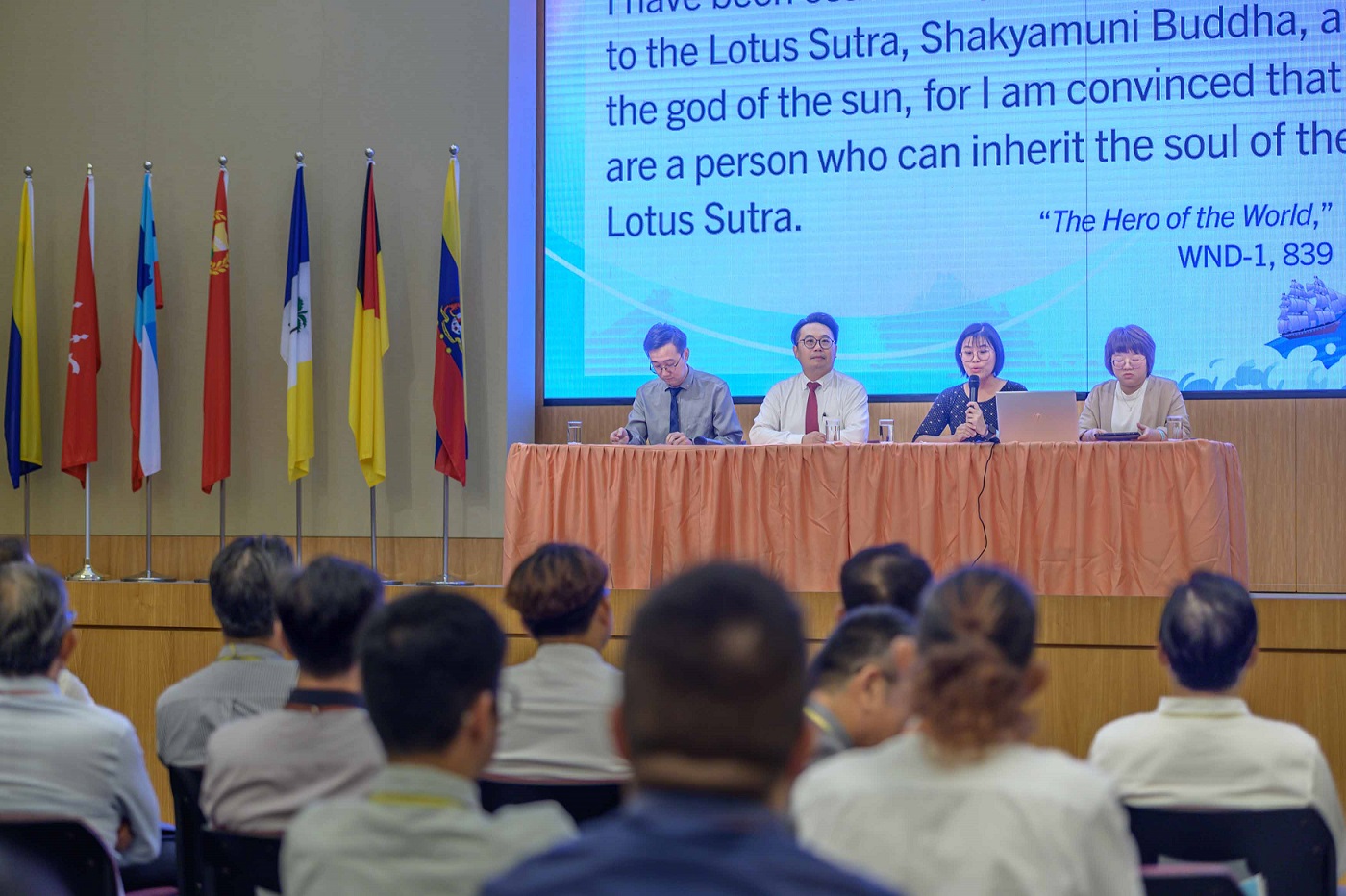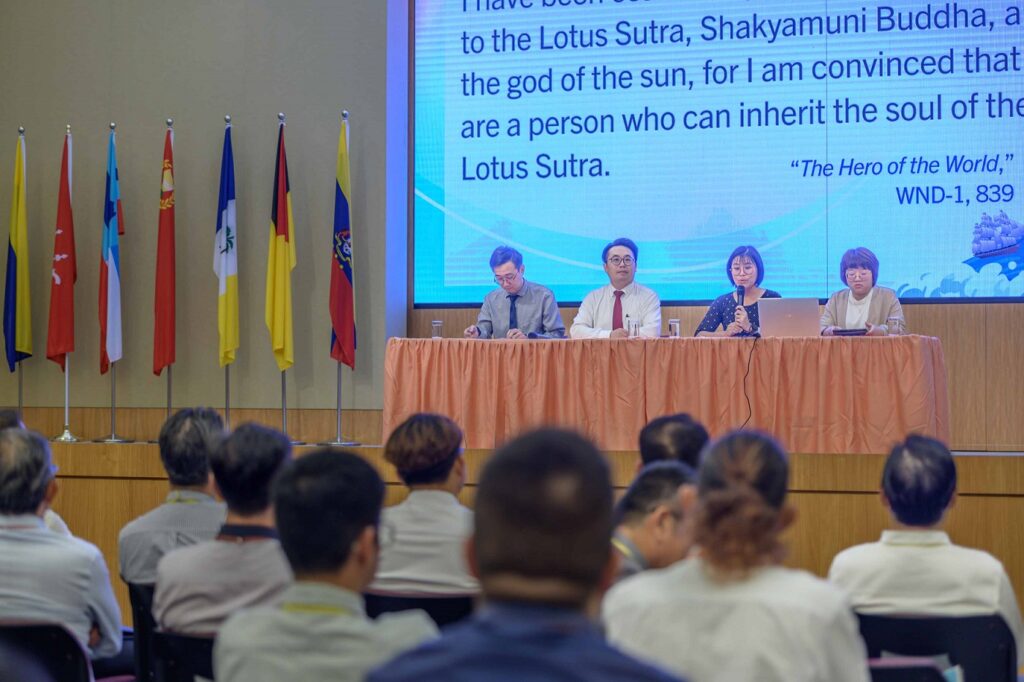 The meeting started off with a video entitled "The Triumphant Song of Victory in August" which highlighted some remarkable moments in August. Later, SGM youth division leader Andrew Looi, young men's division leader Chang Chung Bin, young women's division leader Lee Kam Yit and young women's student division leader Koo Wei Qian shared their impressions and key takeaways following their participation in the SGI Youth Training Course in Japan in early September. As 2024 will mark the 70th anniversary of SGI President Ikeda's appointment as the youth chief of staff, they also urged all participants to stand up with the spirit of a youth chief of staff of the new era. With renewed determination, they pledged to lead the grassroots movement of an 8,000-youth shakubuku nationwide.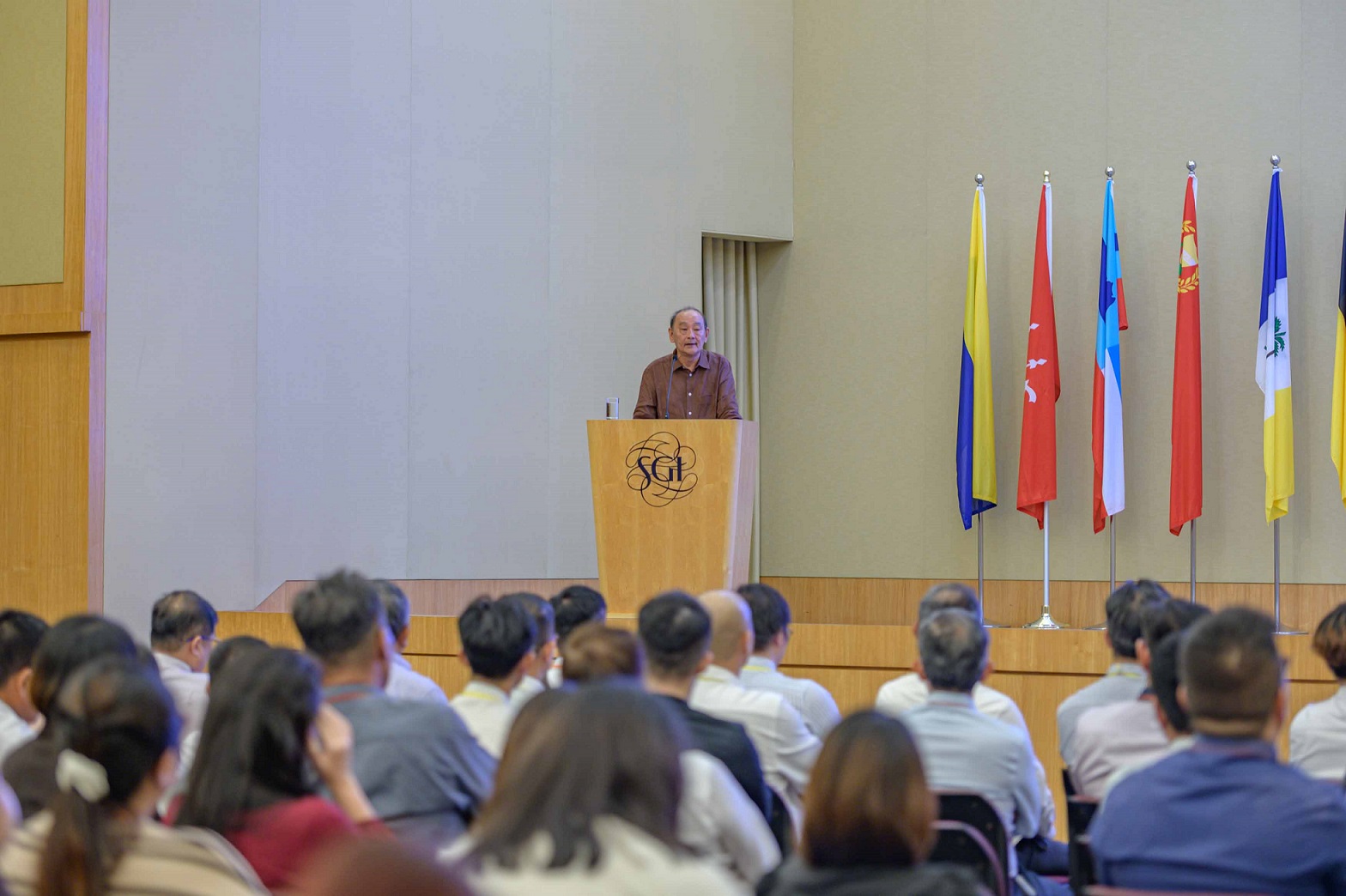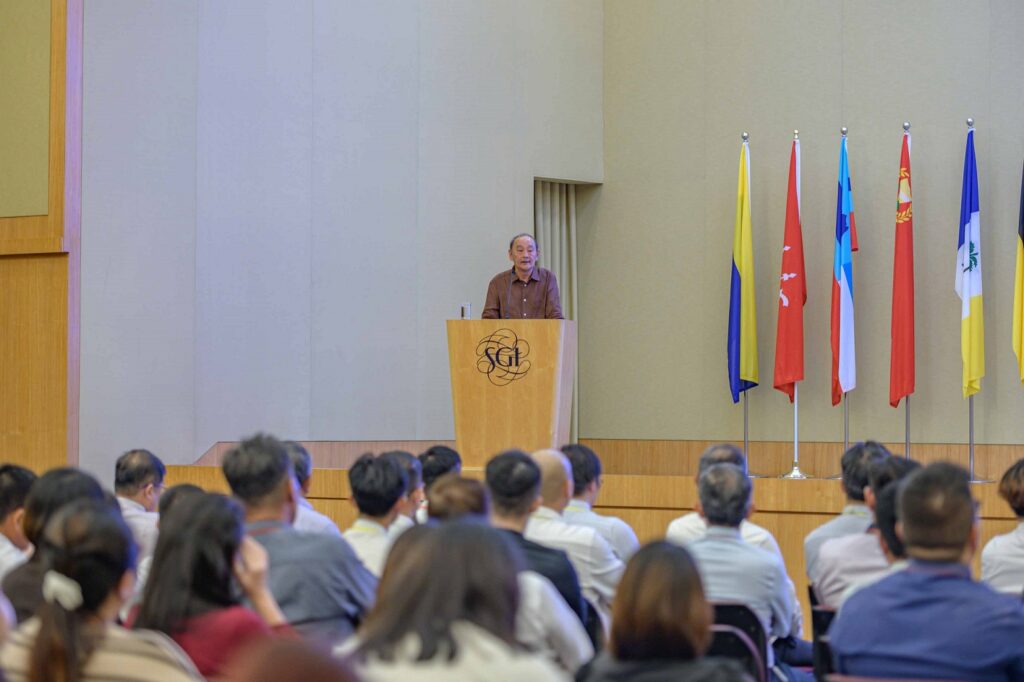 SGM General Director Koh Sia Feai was delighted by their determination. He stressed that a firm resolution and action will definitely yield brilliant results. He also urged men's division members and women's division members to fully support the youths, as to adorn this year with a wonderful achievement of an 8000-youth shakubuku.