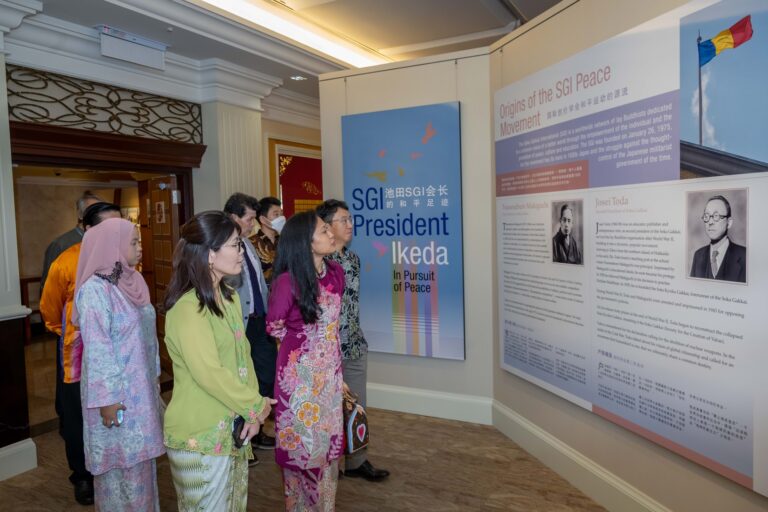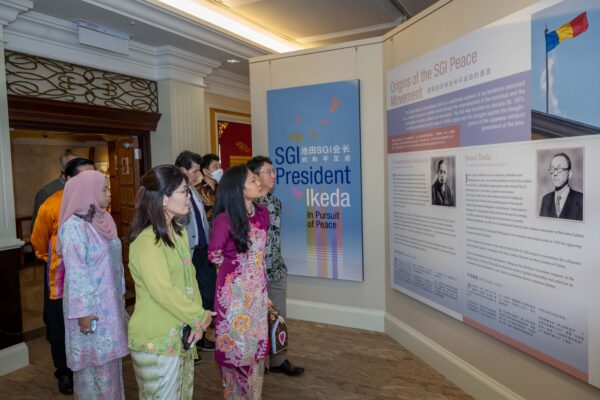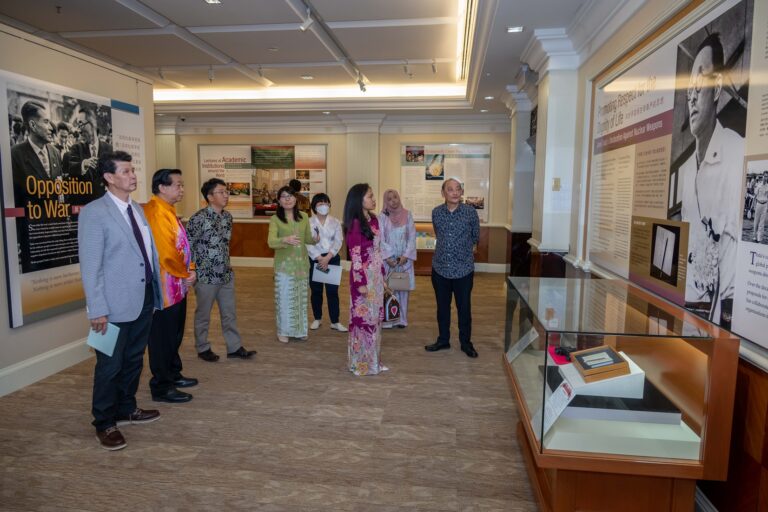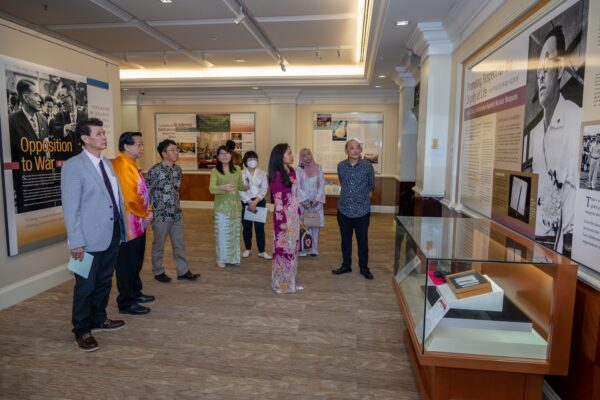 On 10 September 2022, representatives from the Ministry of Foreign Affairs of Malaysia and the Korean Embassy in Malaysia visited the Mentor and Disciple Peace Hall (MDPH) located at Wisma Kebudayaan SGM. They were warmly received by SGM President Michael Kok Fook On and SGM General Director Koh Sia Feai.
The group learnt the origins of Soka Gakkai International's (SGI) peace movement, SGI President Ikeda's efforts in spreading dialogue, establishment of educational institutions, including Soka Happiness Kindergarten in Korea and the upcoming Soka International School Malaysia (SISM). They also learnt about the other peace-building efforts and the honorary degrees awarded to President Ikeda.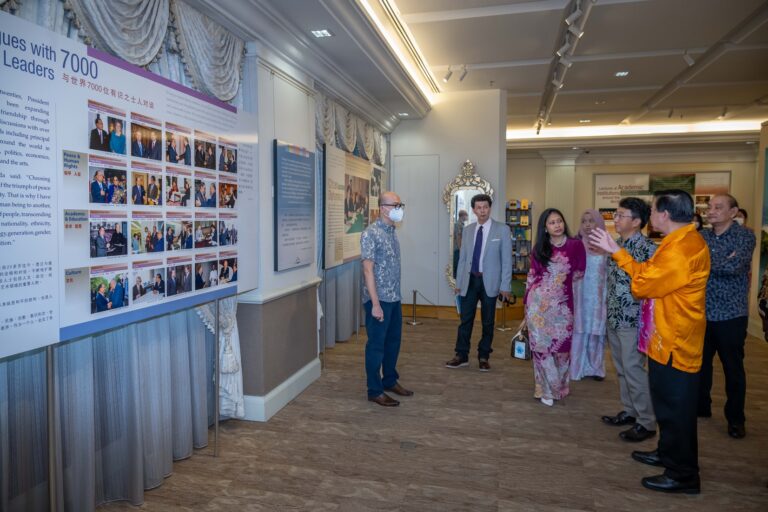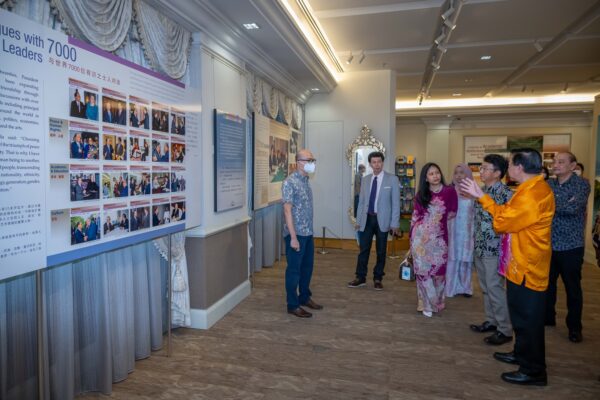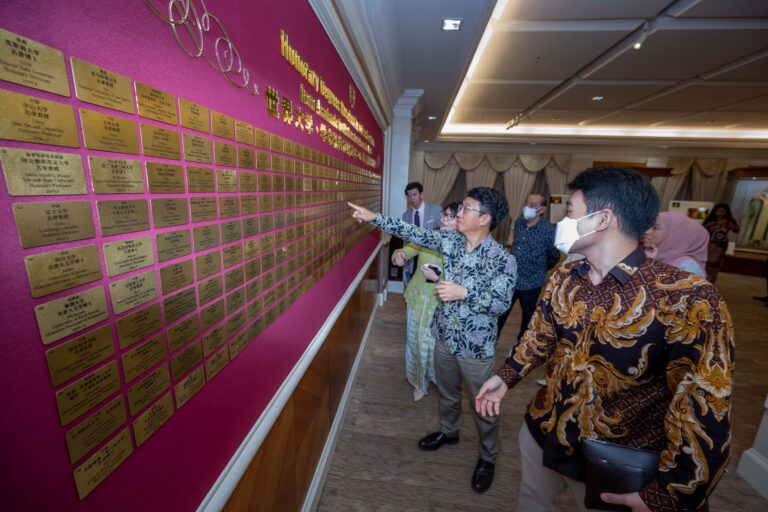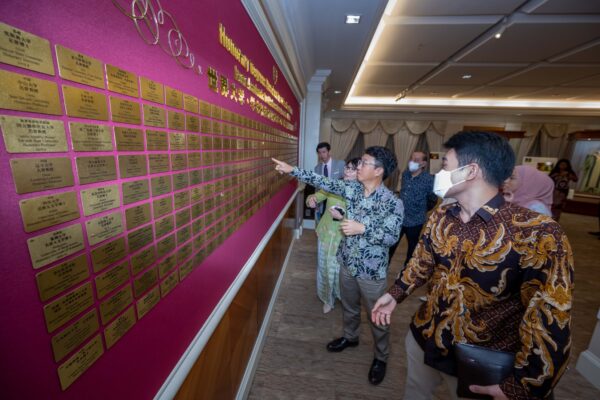 Principal assistant secretary of the East Asia Division, Ministry of Foreign Affairs Farisha Salman praised the exhibition as excellent, insightful and eye-opening and encouraged SGI to keep on promoting peace, education and culture. She looked forward to seeing more enriching events and programmes.
Minister Counsellor of the Korean Embassy in Malaysia Kim Dong Jo was amazed that SGI can gather people of the world including South Korea to join in the cause of peace. He affirmed SGI's great contribution to promoting world peace and wished SGI great success in the future.