On 14 October, SGM Justice Group held an online legal forum themed "Staying Calm in a Traffic Accident", participated by over 550 people and moderated by a pupil in chambers Tee Wei Xiang.
As one of the speakers, attorney Jason Kong shared some common causes of road accidents and discussed several real-life cases involving modified bicycles (commonly known as basikal lajak), brake-checking and underage driving.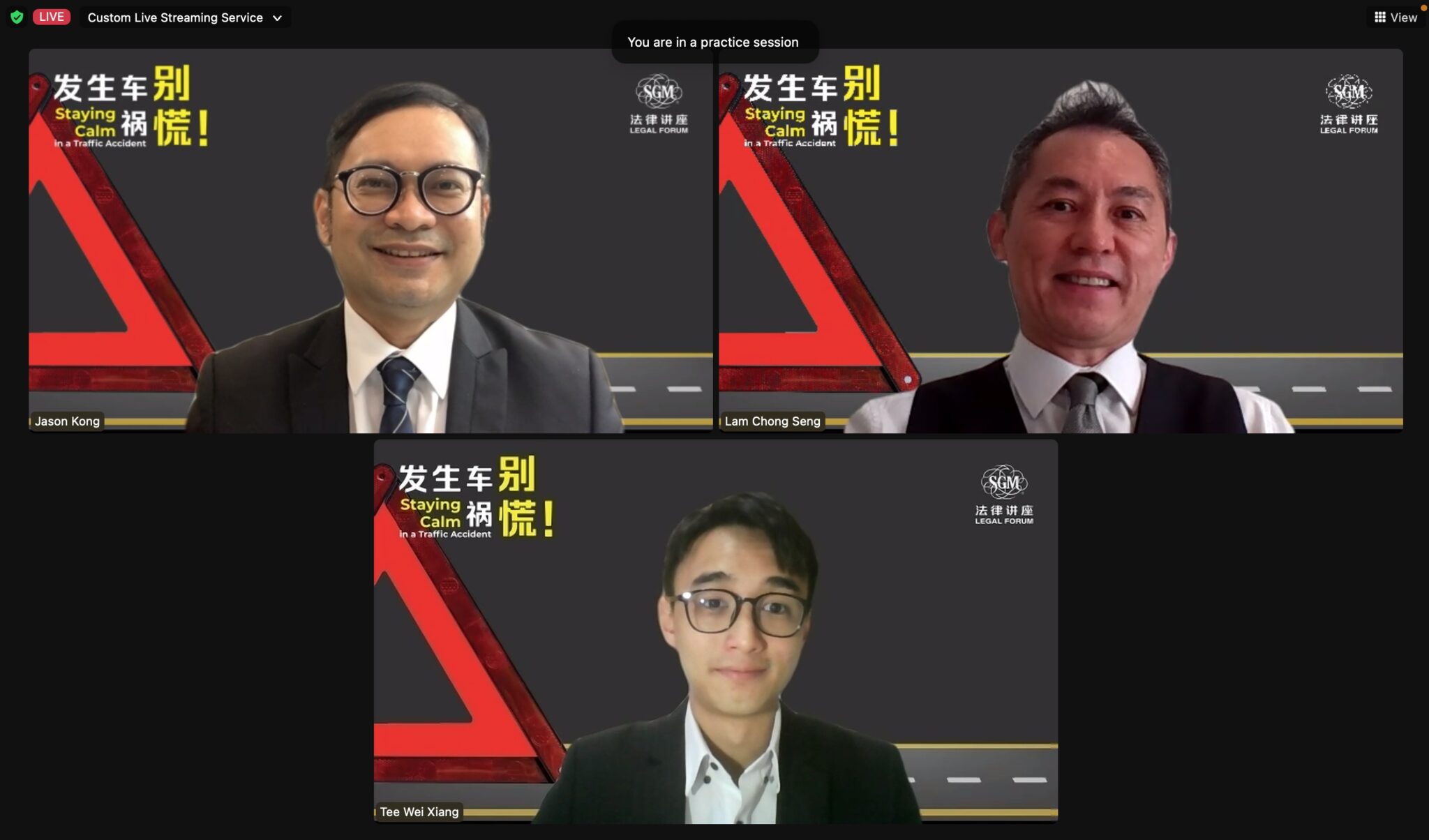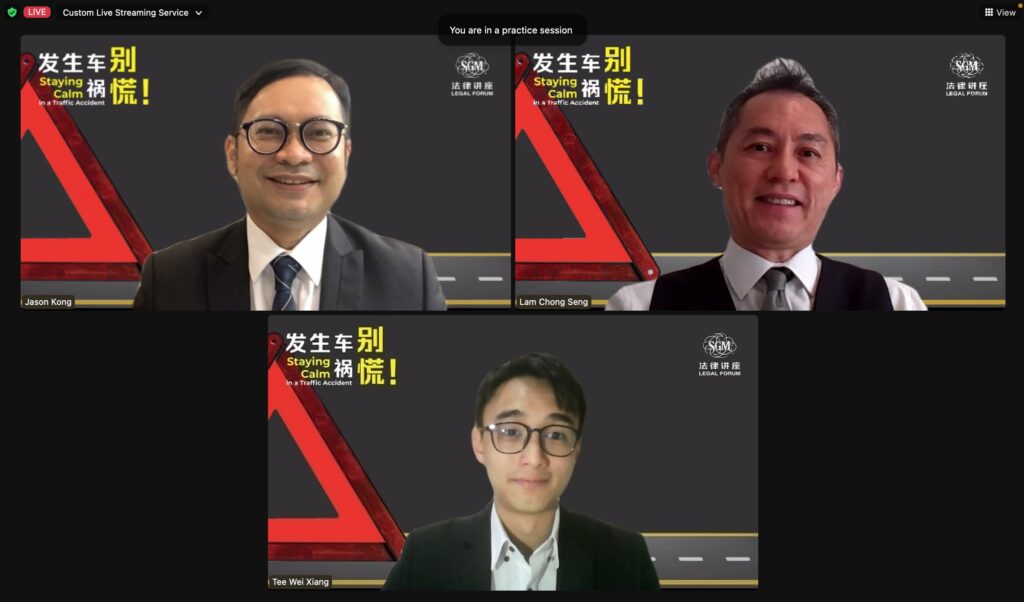 Another speaker, attorney Lam Chong Seng said that in the event of a road accident, one should dial the emergency number (999 or 911), note down the number plate(s) of the vehicle(s) and the driving licence number(s) of driver(s) involved, as well as capture some photos of the collision site and its surroundings.
Both speakers stressed the importance of lodging a police report within 24 hours of an accident. If one is physically unwell and unable to visit a police station within that timeframe, it is recommended to send a representative.