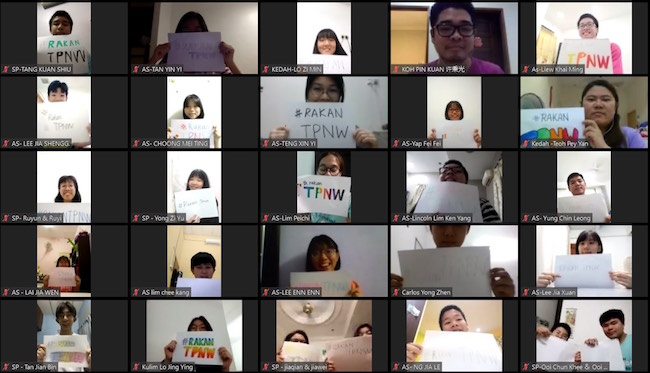 On April 10, 2020, 79 SGM Kedah high school division (HSD) members joined an online meeting to learn about the Treaty on Prohibiting Nuclear Weapons (TPNW). The meeting included the reasons why Soka Gakkai International (SGI) supports the TPNW and its significance when it comes into force.
After introducing the TPNW, the speakers urged participants to follow and promote "Rakan TPNW", a social media initiative by SGM to promote the treaty.
Kim Swee Lee from Perlis decided to share TPNW with more people, while Yong Sim and H'ng Qi Jing from Sungai Petani were determined to learn more about and promote peace so that SGI President Ikeda's wish for world peace can be achieved as soon as possible. They were also determined to chant more daimoku and speak to more people courageously about the destructiveness of nuclear weapons.