On 23 September, the Interfaith Spiritual Fellowship (INSaF) set up by Pure Life Society, organised an interfaith forum in collaboration with SGM to commemorate the International Day of Peace observed annually on 21 September. Held at SGM Selangor culture centre, the forum drew some 100 participants.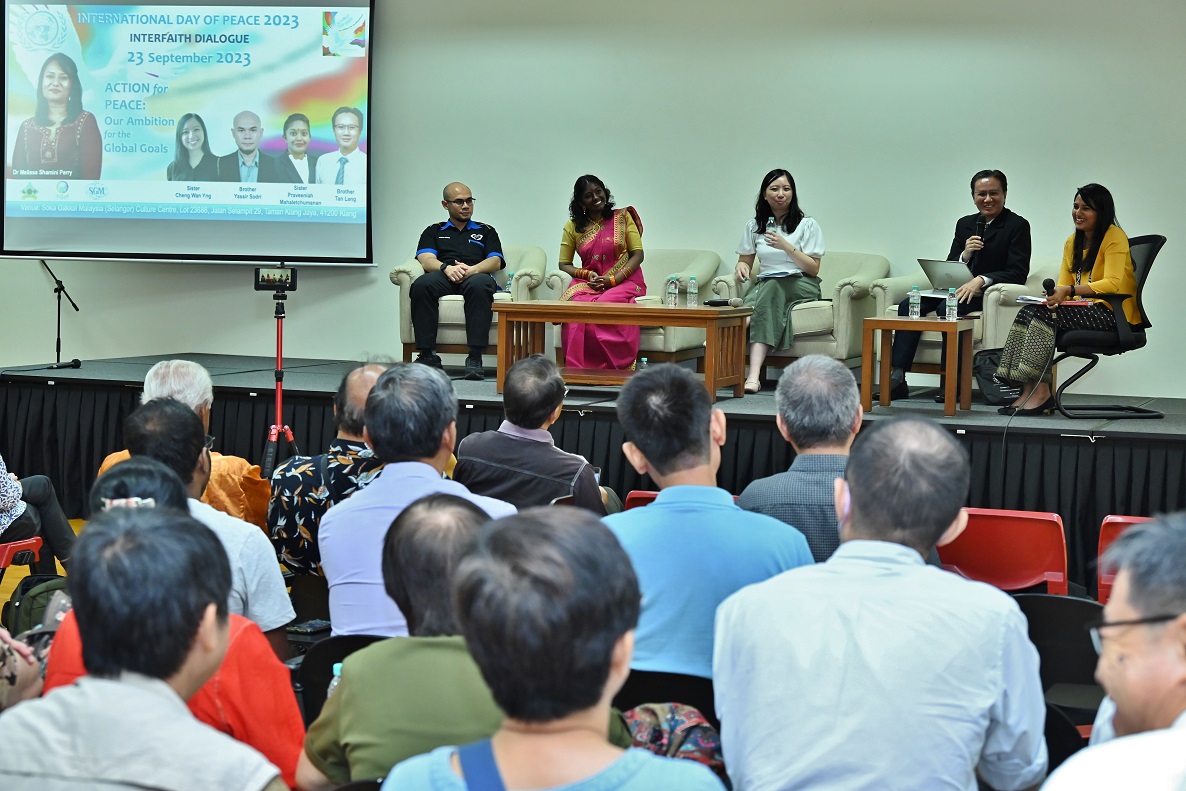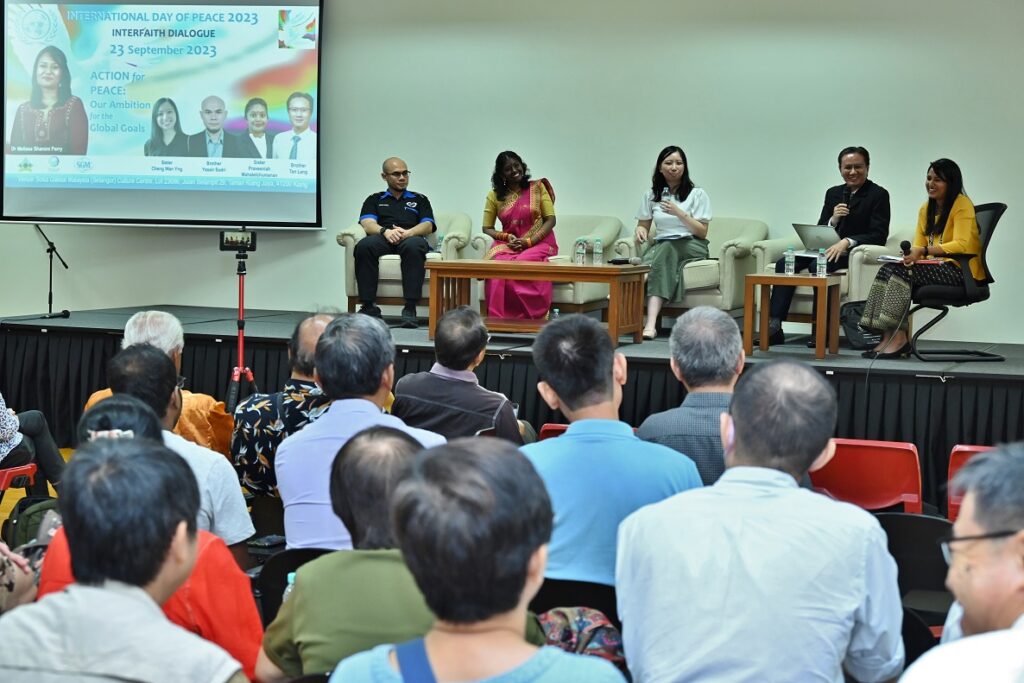 INSaF chairman Dr Amir Farid Isahak stressed the importance of comprehending one's own religion and the religions of others.
SGM deputy president Johnny Ng spoke about Soka Gakkai's second President, Josei Toda's declaration calling for the abolition of nuclear weapons and SGM's commitment to peace.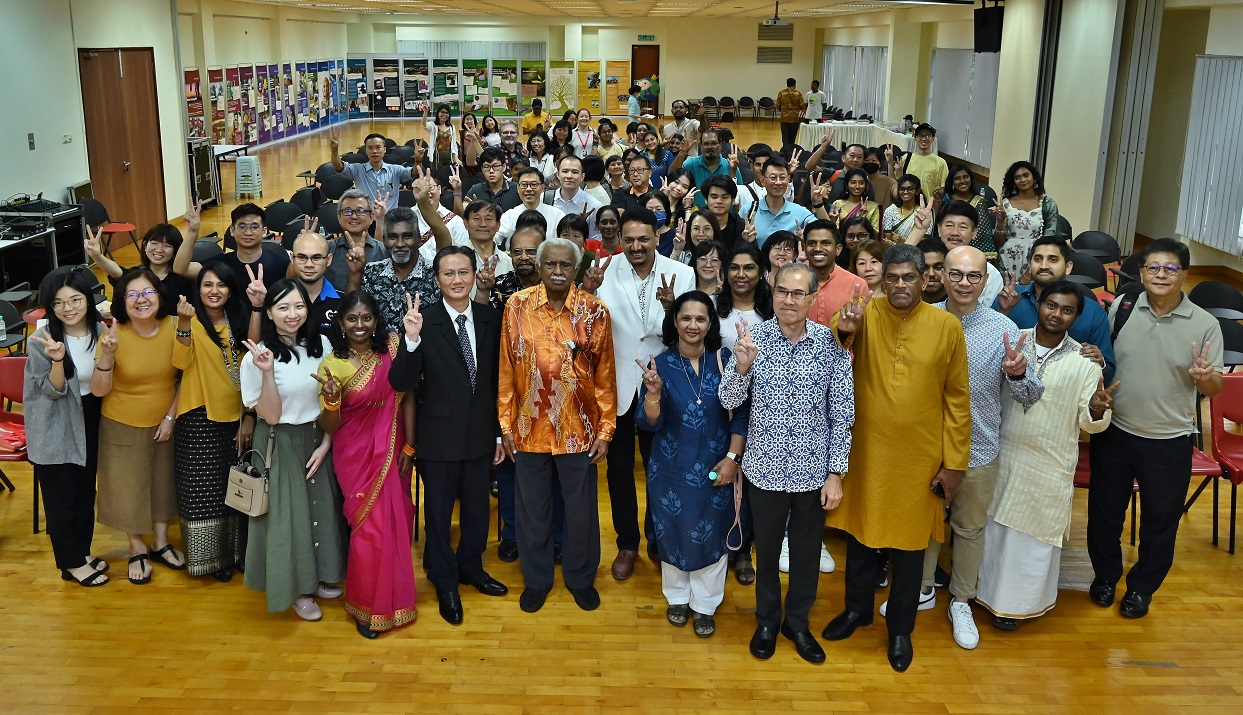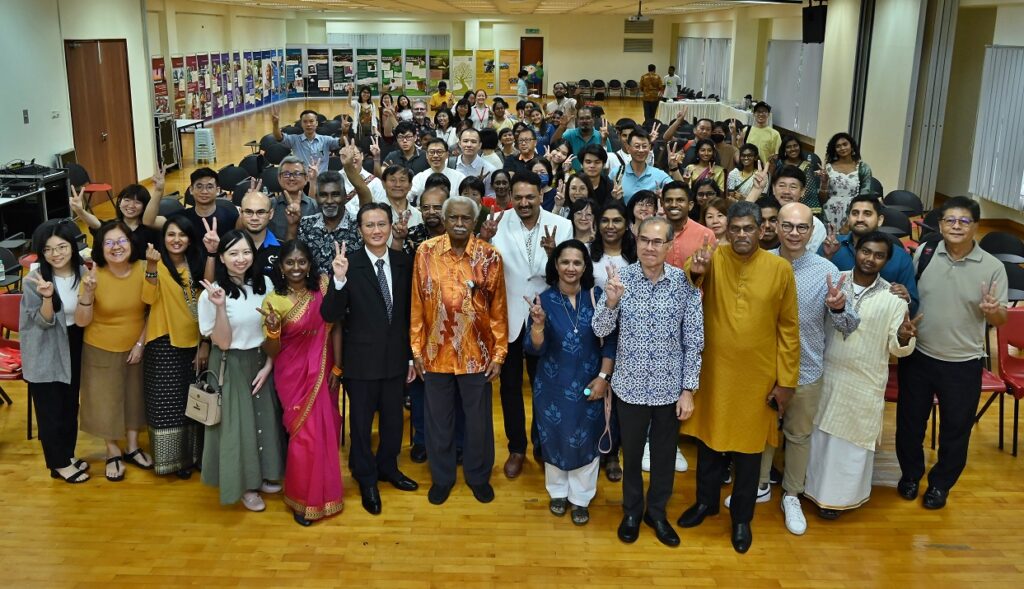 The panellists were Tan Leng from SGM, Cheng Wan Yng from The Church of Jesus Christ of Latter-day Saints, Muhamad Yassir Sodri from Global UNITY Network and Praveeniah Mahaletchumanan from United Malaysian Hindu Voice. Drawing on the theme "Action for Peace: Our Ambition for the Global Goals," they discussed the importance of seeking common grounds and demonstrating mutual respect in promoting social harmony. The discussion was moderated by Dr Melissa Shamini Periasamy, a senior lecturer at Universiti Kebangsaan Malaysia.
After the event, the panellists visited the Ikeda Peace Park in front of the centre.