After being closing for more than two years due to the pandemic, Wisma Kebudayaan SGM (WKSGM) was reopened to the public in June. The "Colours of My Life – Cheng Haw Chien's Retrospective on 50 Years of Artistic Creations" co-organised by SGM and The Alumni Association of the Department of Chinese Studies, University of Malaya, was held from 25 June to 7 August 2022. The artist's 57 artworks were created in the various stages of his life.
In his speech during the opening ceremony on 25 June, SGM General Director Koh Sia Feai introduced Prof Cheng Haw Chien as an academician, poet, calligrapher and painter. Prof Cheng was once the principal of the Central Academy of Art and Central Research Academy of Art in Malaysia, and was invited as a visiting professor to institutions such as Renmin University of China School of Arts and Han Dan College, where he devoted himself to inspiring and fostering future generations. Prof Cheng also held solo exhibitions in Asia, Europe, America, South America and Russia. The "Colours of My Life" is his 150th exhibition.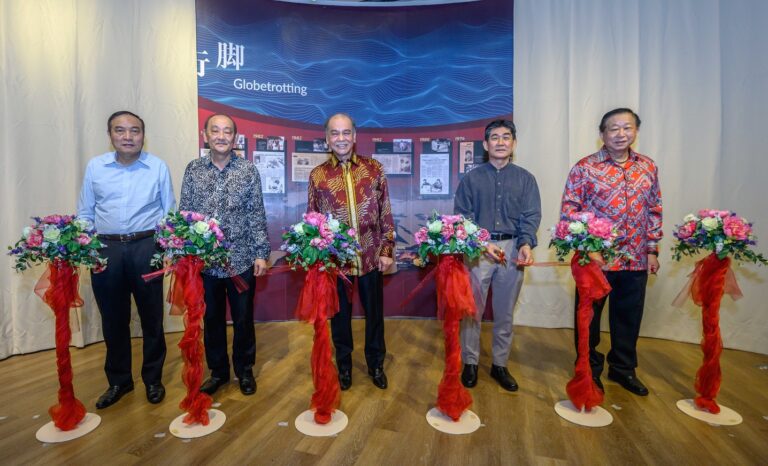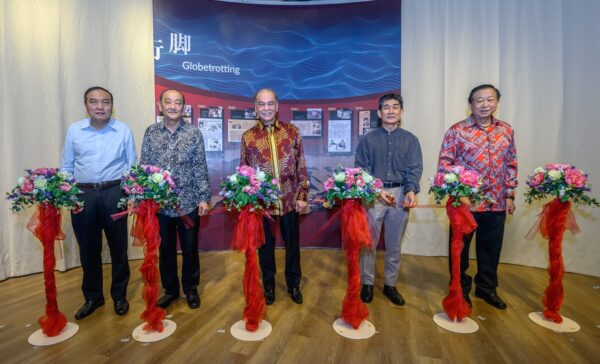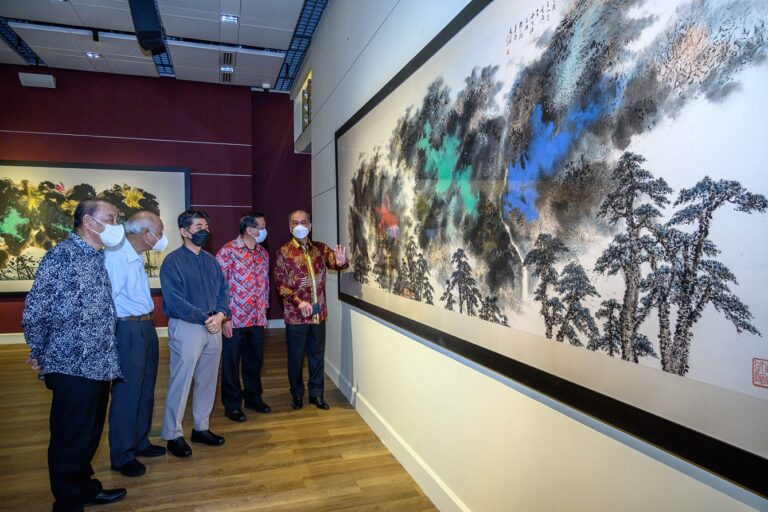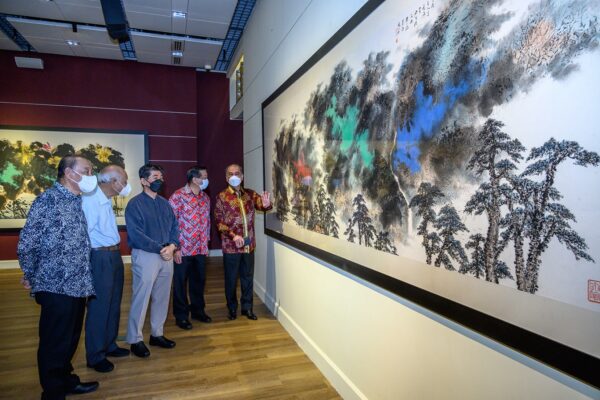 Mr Koh also spoke about Prof Cheng's journey in his pursuit of art, his exchanges with renowned individuals and his unwavering passion for art over the past 50 years. He also pointed out an interesting fact that the first exhibition organised by SGM 23 years ago was also by Cheng Haw Chien.
Later in his opening remarks, guest of honour Tan Sri Chan Kong Choy mentioned that Prof Cheng continues to surpass himself in terms of creativity. Tan Sri also expressed his hopes that Prof Cheng will continue to produce great artworks in the history of Malaysian art..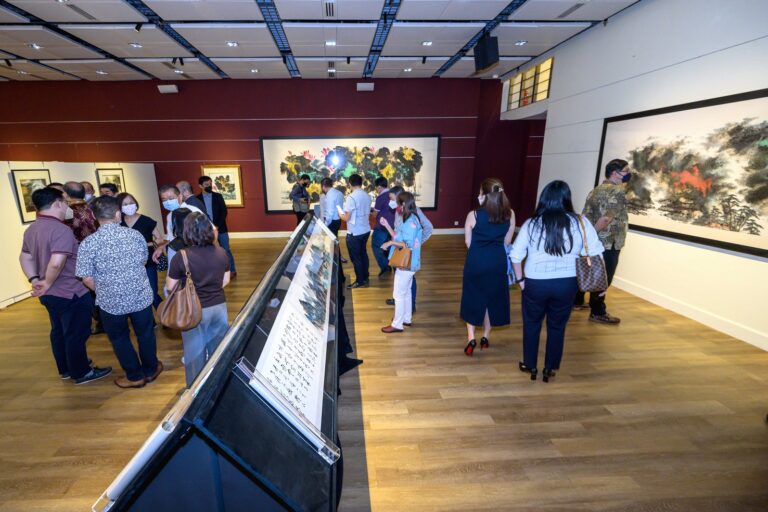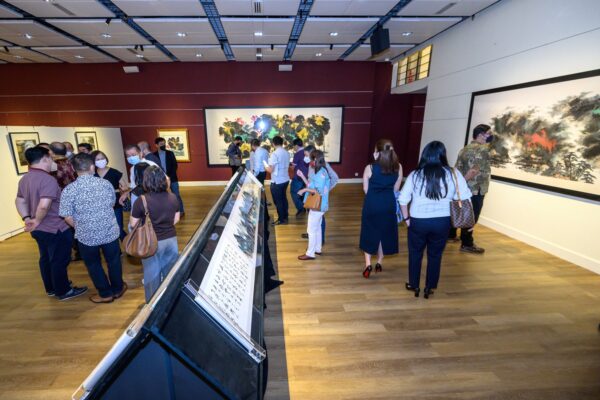 In conjunction with the ceremony, five books by Prof Cheng were launched followed by an art talk, moderated by the Penang State Art Gallery chairman Lee Khai, with calligrapher Ha Chan Kee; the Malaysian Contemporary Chinese Painting and Calligraphy Association vice-chairman Cheng Khing Yin; New Era University College's Institute of International Education associate professor Dr Pua Shiau Chen and art history, culture and art development and art education researcher Dr Paul Boey Teik Soon as the speakers. Together, they brought the audience on a tour of the artistic world of Prof Cheng.
The opening ceremony and art talk were broadcasted live online on Harmoni Soka Art and Culture Facebook page.
Ng Swee Kheng
President of The Calligraphy Society of Malaysia
After the pandemic, it is heartening to be able to hold a hybrid (physical and online) exhibition. It's wonderful for people to enrich their life through art activities. The Calligraphy Society of Malaysia has also been organising online activities for the past two years. Many artistic activities have to be stopped due to the pandemic. However, online gatherings can transcend time and space, enabling more people to take part. Prof Cheng's artworks have been increasing and his style is more matured. Congratulations and I wish Prof Cheng all the best.
Prof Dr Danny Wong Tze Ken
Faculty of Arts and Social Science, University of Malaya
Prof Cheng's exhibition is an interesting one, presenting some of his artworks for the past 50 years. Nowadays, technology is important, but human being's attitudes and ways of thinking still need to be nurtured. Therefore, I hope with Prof Cheng's help, Malaysia's arts and culture can be developed further. And I hope more people will visit this exhibition and learn something from these exhibits.
Dato' Ng Tong Hai
Chairman of the Alumni Association of the Department of Chinese Studies, University of Malaya
I am touched to be here and meet so many arts and culture enthusiasts. It is great for SGM to promote arts and culture. This is my first time here and I think the venue is suitable to hold exhibitions. I hope people from all ethnicities will be interested in arts and culture through this exhibition. SGM activities are truly meaningful and I hope more people, especially the youth, can join.
Alfred Zhuang
Director of Penang City Eye
SGM's activities have the power to promote innovations and benefits, and help in establishing a society – this is heartwarming. Modern-day people need to be nurtured through the arts and culture. Hence, SGM activities to introduce Malaysia's renowned artists are very meaningful. I can feel that you have put much effort into this exhibition.