SGI President Daisaku Ikeda wrote: "Music speaks directly to the heart. This response, this echo within the heart, is proof that human hearts can transcend the barriers of time and space and nationality."
For the sake of promoting cultural exchange through music, Wisma Kebudayaan SGM (WKSGM) has held many music concerts and drawn support from a wide spectrum of society. In continuance to these efforts, on October 21, WKSGM hosted the 2017 Camerata Music Pro touring concert. Camerata Pro is co-organised by SGM and SJKC Ping Ming, Melaka, and produced by the Music Professionals Academy of Performing Arts and Camerata Music Pro. The concert was sponsored by Lee Poh Luan of Return Legacy and Ng Mei Fong of the Music Professionals Academy.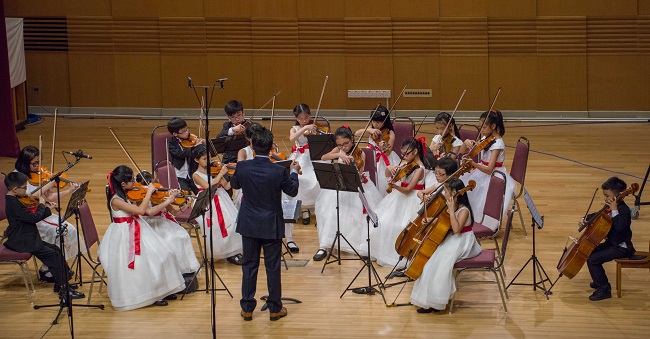 The concert was opened by Camerata's junior ensemble under the baton of Lin Fu-Hao. They performed three pieces: Henry Purcell's Trumpet Tune, Mozart's Turkish March and the theme to Kiki Delivery's Service composed by Joe Hisaishi. The performers are young performers aged below 13.
Following that, the Youth String Orchestra took the stage, led by conductor Tony Tsao. The orchestra performed a variety of music written for strings, spanning some 300 years. There is the Romantic music of Béla Bartók's Romanian Dance (arranged for strings by Arthur Willner), Sir Edward Elgar's Serenade for Strings in E minor, Mozart's Divertimento in D major K. 136 and J.S. Bach's Baroque-era piece Viola Concerto in C minor.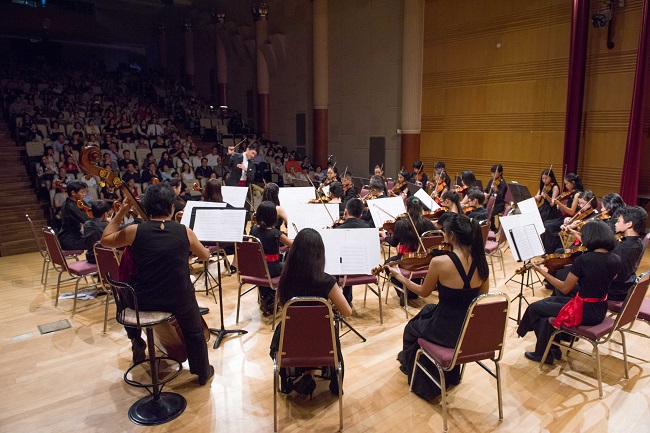 The performance of these pieces also included solo performances, such as solo violin by Lim Jo Ann in Romanian Dance and viola solos in each of the three movements of Bach's viola concerto by Tai Ju Yi, Yang Chun-Ming (from Taiwan) and Soo Wan Loo. The youth orchestra also featured Ellie Won Sol-ha from South Korea on the cello. The polished delivery of the youth orchestra and the talented soloists provided the audience with a delightful classical music experience.
Conductor Tony Tsao, who hails from Taiwan and lives in Malaysia, thanked the audience for their support of this event and paid tribute to the performers and their parents for their efforts.