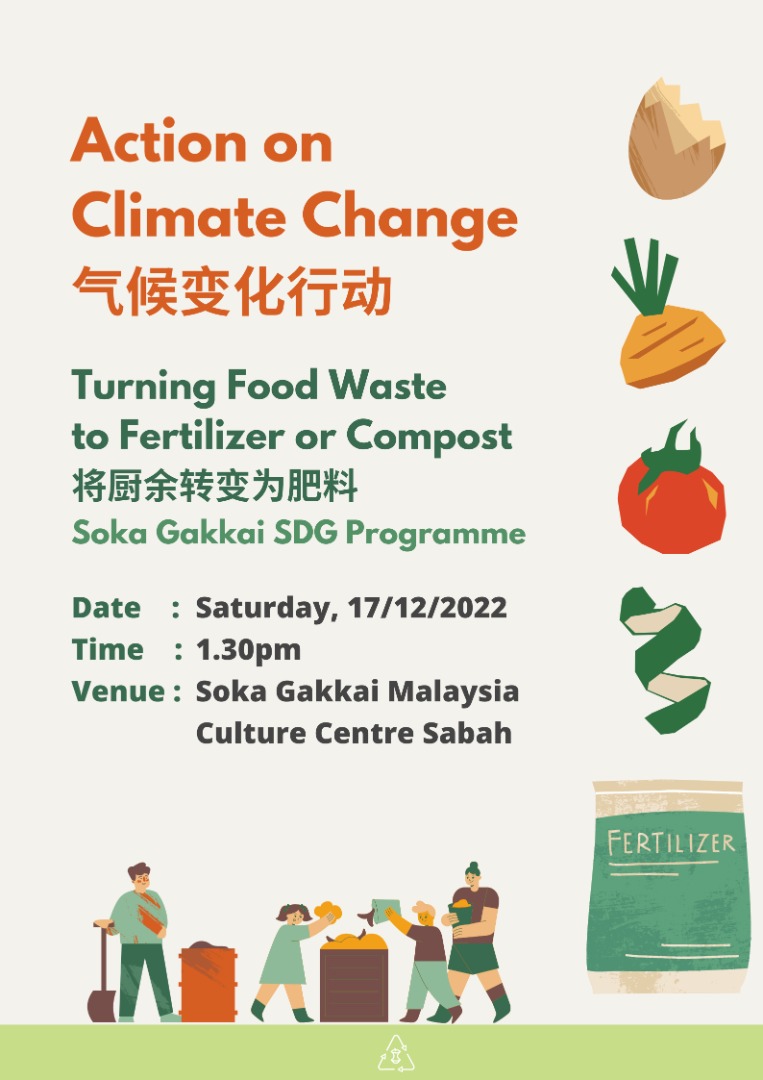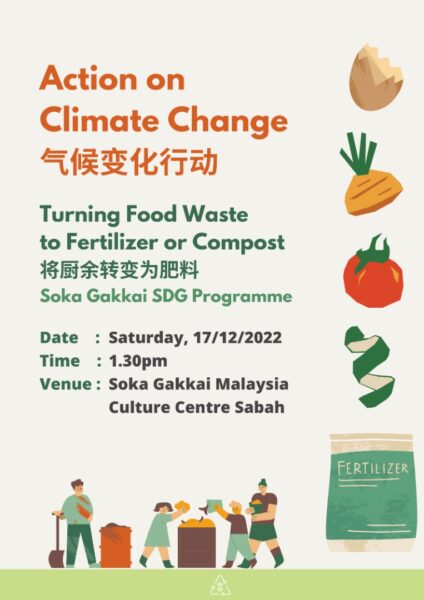 In order to promote Sustainable Development Goals (SDG), SGM Sabah will organise an event entitled "Action on Climate Change" on 17/12 (Saturday) at 1:30pm at SGM Sabah Culture Centre.
During the event, they will be demonstrating on how to convert food waste into fertilizer to benefit plants as well as to help create a clean environment in our neighbourhood.
This event is open for all. Looking forward to your enthusiastic participation.