We are happy to share that representatives from Soka University Japan (SUJ) will be here in Malaysia to hold the explanatory meetings. The explanatory meetings will be held in Penang, Johor, Kuala Lumpur and Selangor. Contents of the explanatory meetings will be the same for the 4 venues and there will be a small group session for further consultation after the meetings.
Explanatory Meeting on Studying Abroad in Soka University Japan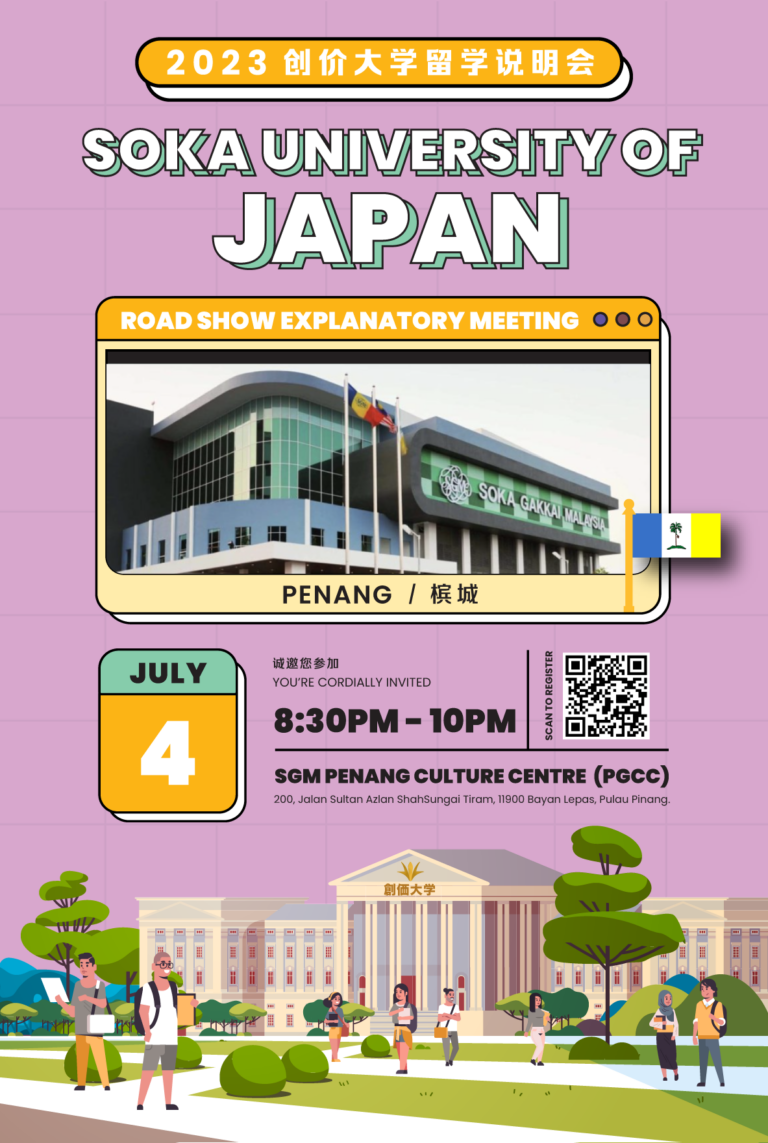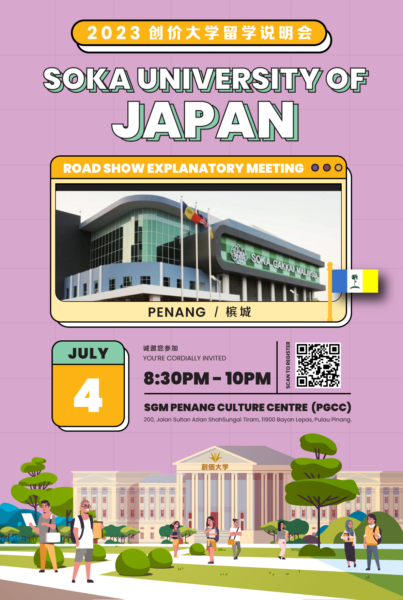 (1) Penang
Date : July 4, 2023 (Tuesday)
Time : 8.30pm to 10.00pm
Venue: SGM Penang Culture Centre (PGCC)
Medium: Chinese / English
Meeting Mode: Hybrid (Physical & Online)
*The small group session will only be available for those who attend the physical session.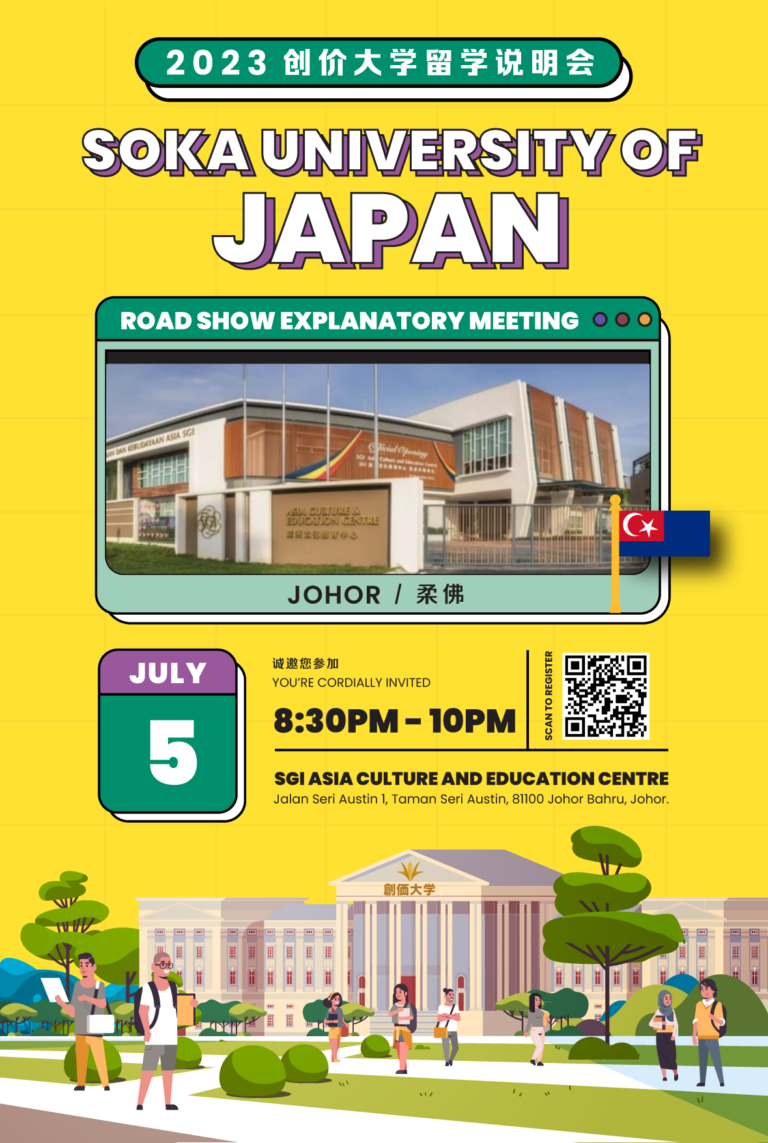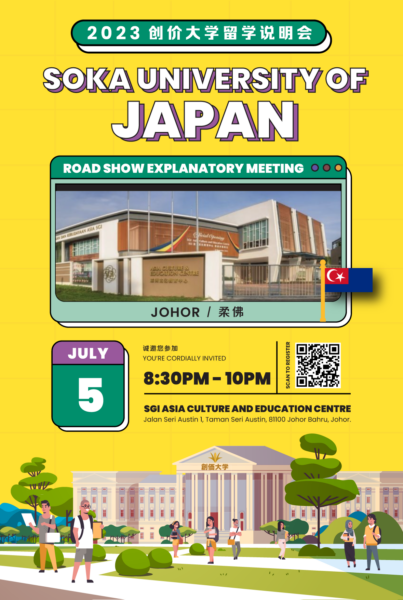 (2) Johor
Date : July 5, 2023 (Wednesday)
Time : 8.30pm to 10.00pm
Venue: SGI Asia Culture and Education Centre
Medium: Chinese / English
Meeting Mode: Physical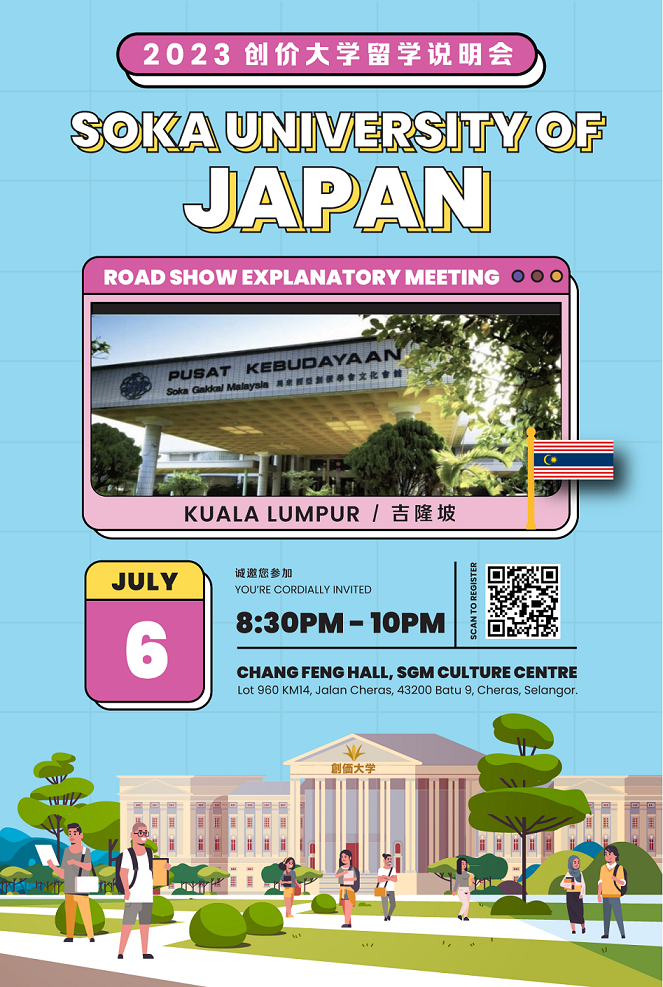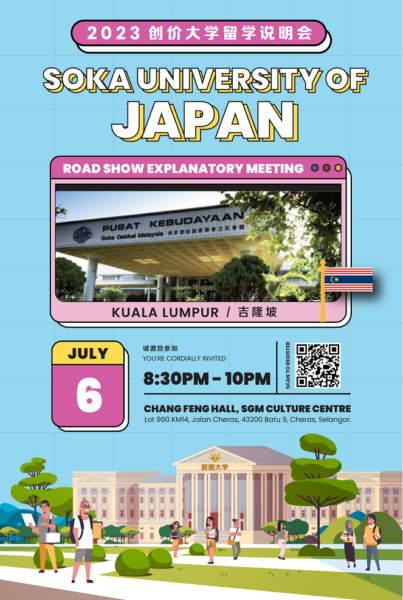 (3) Kuala Lumpur
Date : July 6, 2023 (Thursday)
Time : 8.30pm to 10.00pm
Venue: Chang Feng Hall, SGM Culture Centre (Cheras)
Medium: Chinese / English
Meeting Mode: Physical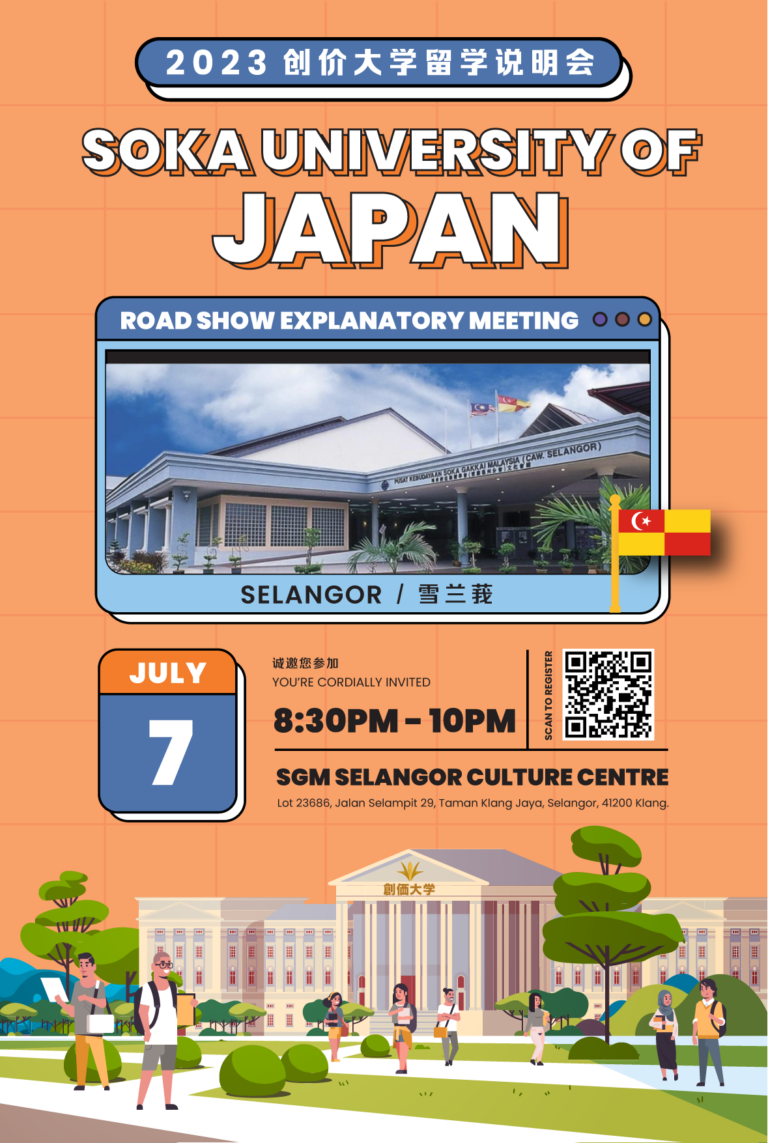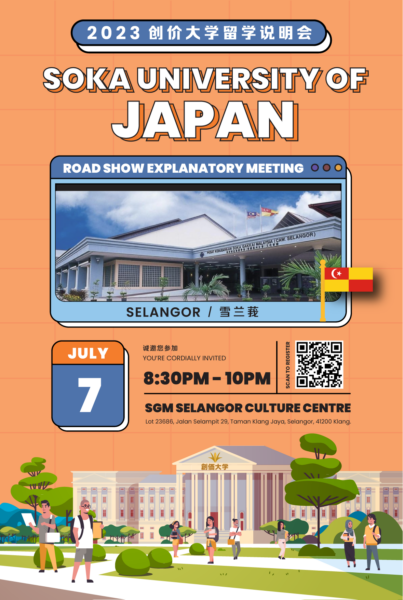 (4) Selangor
Date : July 7, 2023 (Friday)
Time : 8.30pm to 10.00pm
Venue: SGM Selangor Culture Centre
Medium: Chinese / English
Meeting Mode: Physical