On May 6, 2019, Universiti Putra Malaysia (UPM) held the "Everything You Treasure – For a World Free from Nuclear Weapons" (EYT) peace exhibition at its main library. The contents were exhibited in Bahasa Malaysia and narrated by 13 UPM students.
The exhibition aims to provide a platform for viewers to have dialogues and exchange views about issues surrounding nuclear weapons and things that they treasure the most.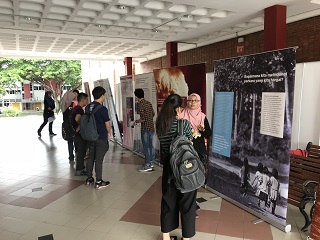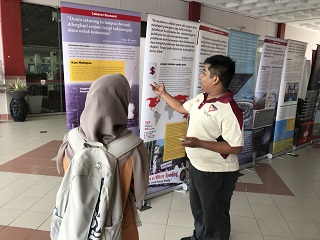 One of the narrators stated that the exhibition provided a refreshing and meaningful experience. Even foreign students were seen having intense discussions on various topics and learning more about nuclear weapons. Some 110 visitors viewed the exhibition.