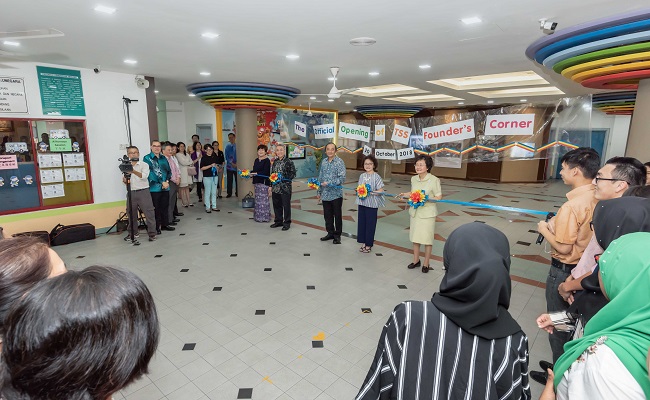 On October 20, 2018, Tadika Seri Soka (TSS) held an opening ceremony for the Founder's Corner located within its grounds. TSS Adviser Koh Sia Feai, Chairman of TSS Board of Governors Prof Dato Dr Christopher Boey, Principal Madam Lye Loy Hou and representatives from the Board of Governors were present at the event.
The Founder's Corner consists of toys, puppets and other gifts given by TSS founder Daisaku Ikeda, a map showing the locations of Soka kindergartens all over the world, testimonies from TSS alumni, depictions of Mr Ikeda's life drawn by the children, and guidelines and mottos of Soka Education.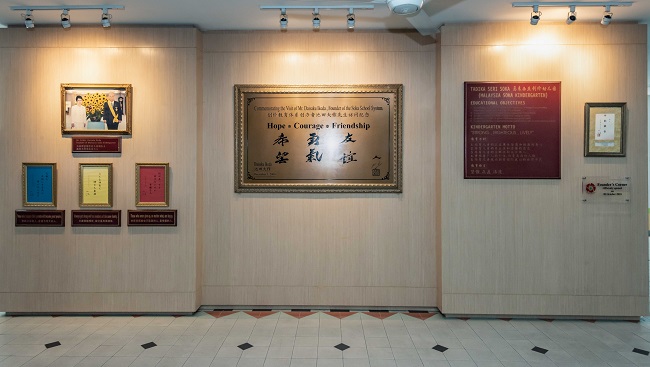 In her speech, Madam Lye expressed her deepest gratitude for those involved in the project since its conception in 2014. She hoped that the current children, their parents and alumni can understand Mr Ikeda's true spirit through the displays in this corner. She also thanked all teachers for their wholehearted dedication to the kindergarten and stressed that the humanistic communication between students and teachers will have a tremendous effect on how the children grow up.
Later, Mr Koh spoke about the significance of this corner, which is to preserve the spirit of the founder by making sure that all teachers and children also share this spirit. He believes that as long as the spirit of the founder is preserved, TSS will continue to flourish.