On August 27, 2019, 149 four-year-old children of Tadika Seri Soka (TSS) and their teachers visited the Aves World Eco Farm located in Semenyih, Selangor for a farm trip in line with the semester's theme "Farm Animals."
Upon arriving, they took commemorative photographs and presented souvenirs and two drawings to the owner of the farm. Later, they were briefed on the tour and precautions to be taken during the tour.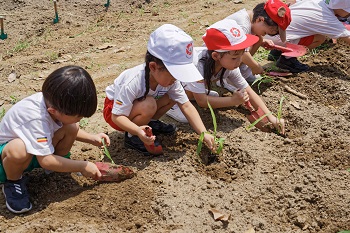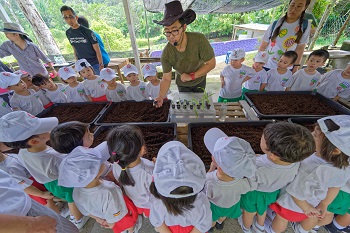 The tour programme included discovering various types of chicken from different countries; feeding animals such as ducks, ponies, cows, rabbits, sheep and goats; helping farm workers collect eggs from chicken coops; planting corn seedlings and catching fish with a small net.
At first, some of the children seemed reluctant and sad as they were not familiar with the animals but as time went by, most of them were able to touch and feed the animals besides getting used to working under the sun.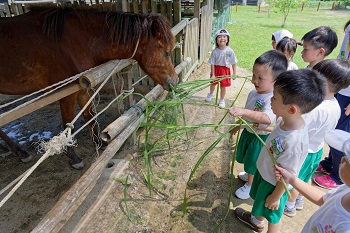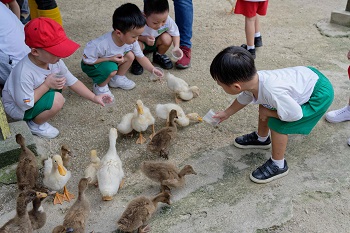 Despite the uncertain weather towards the end of the visit, the children were still having a good time in the farm where they also learnt more about the farm animals and the hardship of farmers. All in all, it was a good start for them to learn to live close to nature.