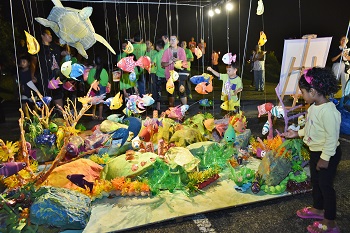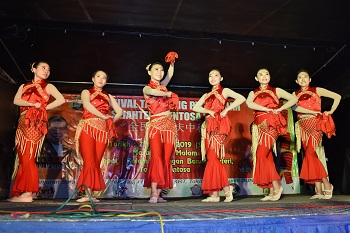 SGM Selangor was invited to participate in the Karnival Tanglung Perpaduan Sejahtera Sentosa 2019 held on September 28, 2019 at Kolam Takungan Bandar Puteri, Taman Sentosa, Klang. The event was organised by the Sentosa state constituency office with support from the Klang Municipal Council, the local residents' associations and other non-governmental organisations. A total of 46 SGM Selangor members presented three performances.
A lively and rhythmic traditional Chinese dance using flower-shaped handkerchiefs, a youthful and energetic modern dance and two musical performances by Miao Yin Chinese Orchestra further enlivened the atmosphere and delighted the organiser and audience.
Attendees of the carnival include Sentosa assemblyman YB Gunaraj R. George and Pn Siti Rosliza Ibrahim, an officer with the Klang district information office.