On 16–17 September, SGM General Director Koh Sia Feai and Vice-General Director Johnny Ng were among the SGM representatives who participated in a conference titled "Persidangan Interaksi Antara Tamadun Islam, Melayu dan Tionghua di Asia Tenggara" (Interaction between Islamic, Malay, and Chinese Civilizations in Southeast Asia Conference) organised by the New Era University College to promote intercultural dialogue. Held at the university campus, the conference saw over 200 participants.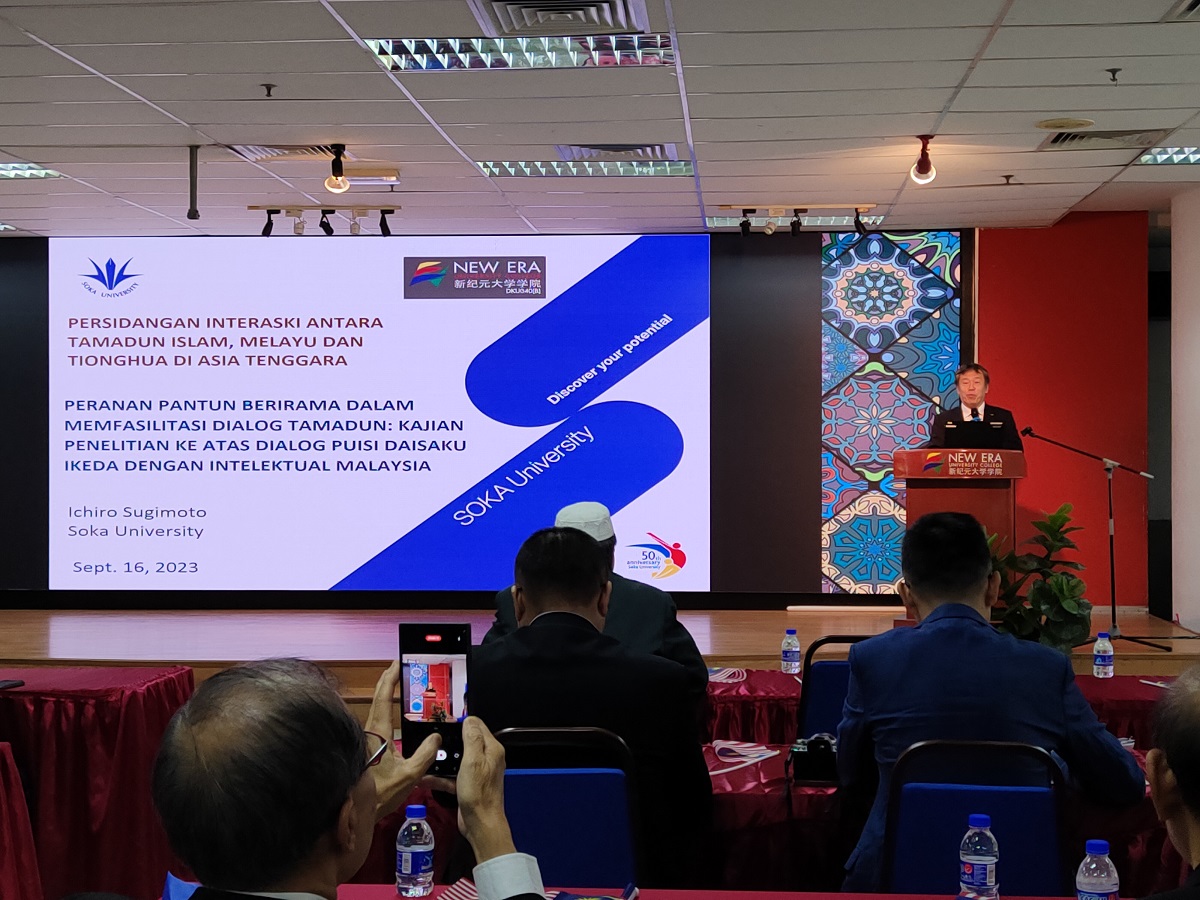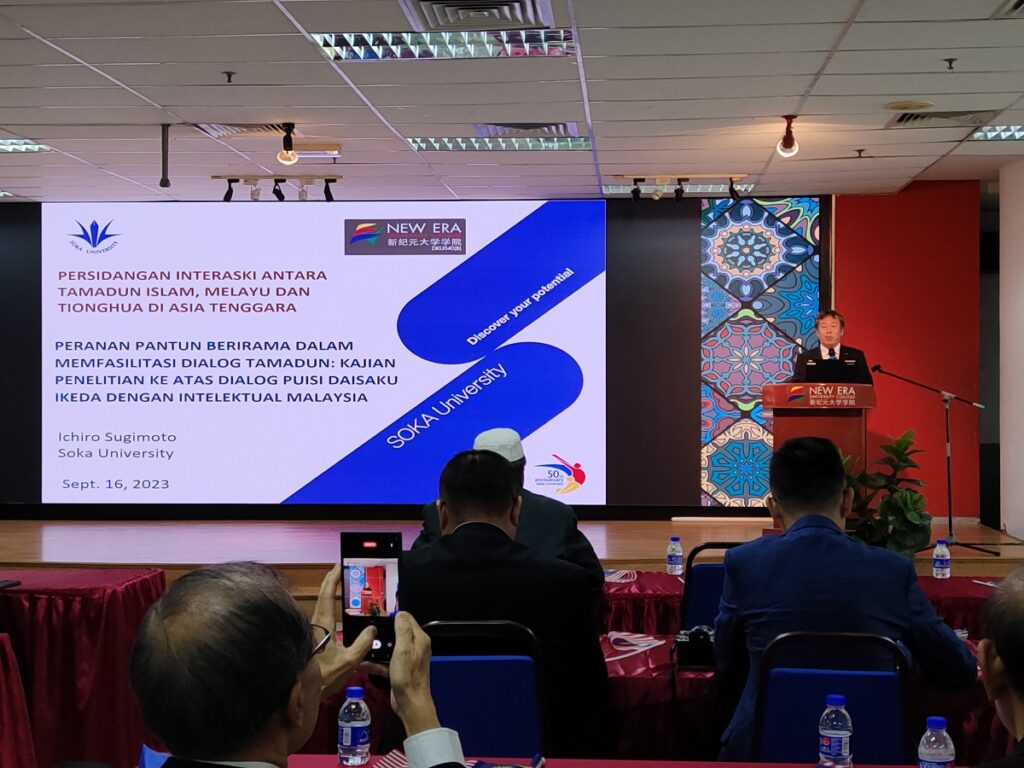 Prime Minister Datuk Seri Anwar Ibrahim sent an opening message for the two-day conference which featured two lectures, a forum and seven discussion sessions. Thirty researchers of different backgrounds shared their findings on the topic of civilisation.
As one of the panelists, Soka University of Japan's Faculty of International Liberal Arts vice-dean Prof Ichiro Sugimoto shared how poems play a role in civilisational dialogue. He analysed the universal values embedded in President Ikeda's poems. Prof Sugimoto's sharing was interactive and well-received.