On March 10, Interfaith Spiritual Fellowship (INSaF), the interfaith engagement arm of the Pure Life Society, and Centre for Spiritual Advancement (CSA) collaborated to organise a Spiritual Musical Night under the theme "Unity in Diversity" at the Petaling Jaya Civic Hall.
Attended by around a thousand people, the musical night aimed to promote interfaith understanding and harmony through music and dance which were presented by seven religious groups. Each group presented inspiring pieces based on their respective religion, showcasing love, compassion and service to all.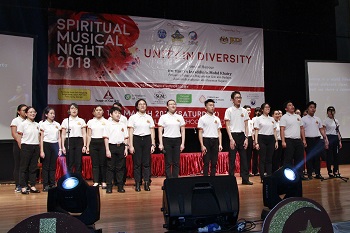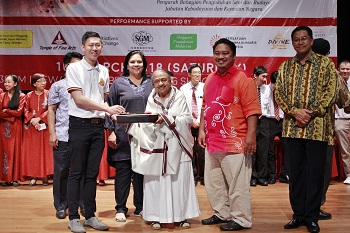 SGM represented the Buddhist group and performed alongside Christian, Hindu, Islamic, Sikh and aboriginal groups. Twenty-seven SGM Selangor choir members, made up by youth, performed a moving song titled Harmony in Diversity. Part of the lyrics included the concept of cultural diversity which was inspired by SGI President Ikeda's 1998 SGI Day Peace Proposal.