On December 21, 2014, SGM Penang members participated in a neighbourhood clean-up campaign in Kampung Sungai Udang, Penang as part of a Aedes/dengue prevention campaign. The village is located in Nibong Tebal on the Penang mainland. This clean-up was organised by the village's Development and Safety Committee.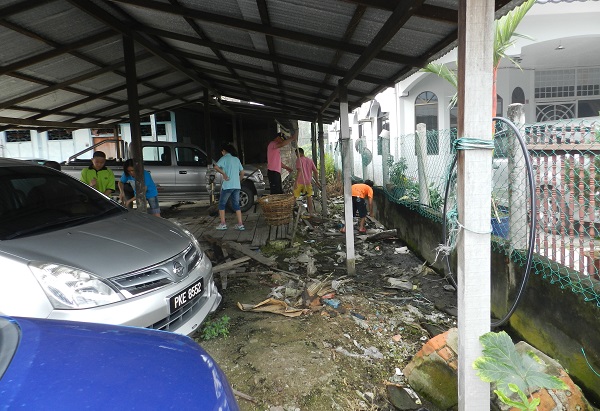 Fifty SGM Penang members joined hands with local residents, state health department officials and other volunteers to clean up the areas surrounding several key roads in the village. They swept the roads, cleared the drains, picked up rubbish and sorted the waste collected. The volunteers also went on door-to-door checks to educate residents on how to prevent Aedes mosquitoes from breeding on their premises.
Village headman Chew Thong Thai expressed his appreciation to the volunteers for their sincere efforts.