On 9 April, SGM organised a health talk online entitled "It's the Heart that Matters" to an audience of some 1,300 participants. The talk aimed to provide more information to the public on early detection, treatment and prevention of heart attack.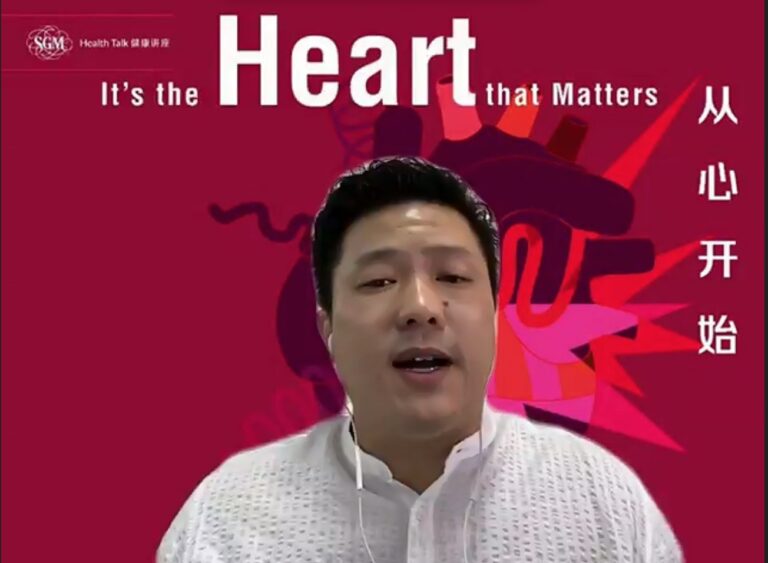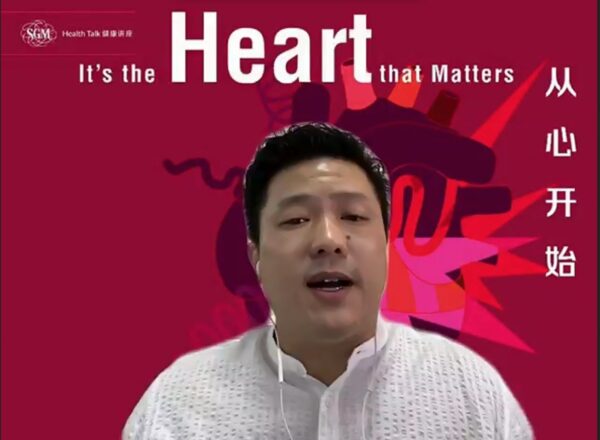 General physician at Tengku Ampuan Afzan Hospital in Kuantan, Pahang Dr Siow Yoon Kee gave an explanation on the Ischaemic heart disease which is caused by narrowed heart arteries, its symptoms, investigations carried out and treatments. Dr Siow also spoke about high-risk groups and myths related to this heart disease. Stressing that "prevention is better than cure," he urged the participants to quit smoking, get enough exercise, lead a healthy lifestyle, go for regular medical checkups and ensure medical compliance.
Nurse Chong See How also shared his experiences of working at the Coronary Care Unit (CCU). See How introduced its history, importance, similarities and differences as compared to the Intensive Care Unit (ICU). He also elaborated on how he cared for patients with heart diseases, important matters to note after discharge and urged everyone to lead a well-balanced life.