On August 19, SGM Negeri Sembilan chairman Dato' Chong Khin Sang was invited by the state's National Department For Culture And Arts (NSJKKN) for an online talk on arts and culture which was streamed via Facebook Live.
Dato' Chong first introduced the ideals of the Soka Gakkai, especially on promoting culture, and further mentioned some of the national- and state-level cultural activities that SGM has been involved in since 1989. The activities include performing in the 1989 Southeast Asian Games; 1998 XVI Commonwealth Games; 2004 SUKMA Games (Malaysian Games) hosted by Negeri Sembilan; the installation ceremony of Negeri sembilan ruler in 2009 and National Day performances.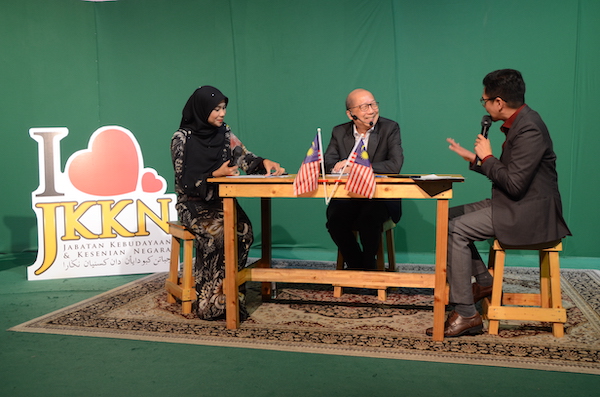 Dato' Chong said that SGM's objectives in promoting cultural activities is to promote unity and harmony among the people.
SGM Negeri Sembilan has also collaborated with JKKN in several events such as the multi-racial grand performance in the 2017 Malaysia Day celebration and "The Arts and Culture of the Chinese" culture show in 2019. These events received good comments from JKKN and the public, and have strengthened the relationship and trust between SGM and NSJKKN, which will bring about more collaboration in culture activities in the future.