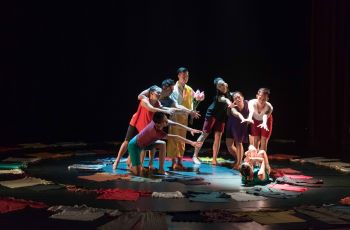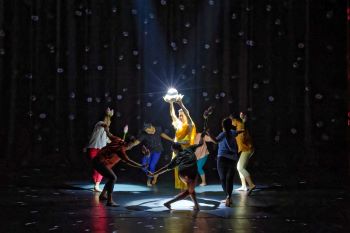 After five years, the Dua Space Dance Theatre once again staged a dance performance titled "Harmony in Coexistence" which was inspired by the Lotus Sutra. Under the lead of choreographer Anthony Meh, eight dancers performed at Wisma Kebudayaan SGM on March 30 and 31, and April 6 and 7, 2019.
Prior to the dance, Anthony Meh shared with the audience how he was inspired by the Lotus Sutra his experiences in choreographing the show. He said that the Lotus Sutra enabled him overcome his weaknesses and hoped that the performance will enable audience to feel its compassion.
Using lively dance moves imbued with strong storytelling elements, the performers imparted important, inspirational and educational messages on living life. Guests praised the show for its message and presentation. They included the ambassadors of Cuba, Peru and Belgium; Hai-O Enterprise founder and Executive Chairman Tan Khai Hee; Balakong state assemblywoman YB Wong Siew Ki, and Art Expo Malaysia founder Datuk Vincent Sim and his wife.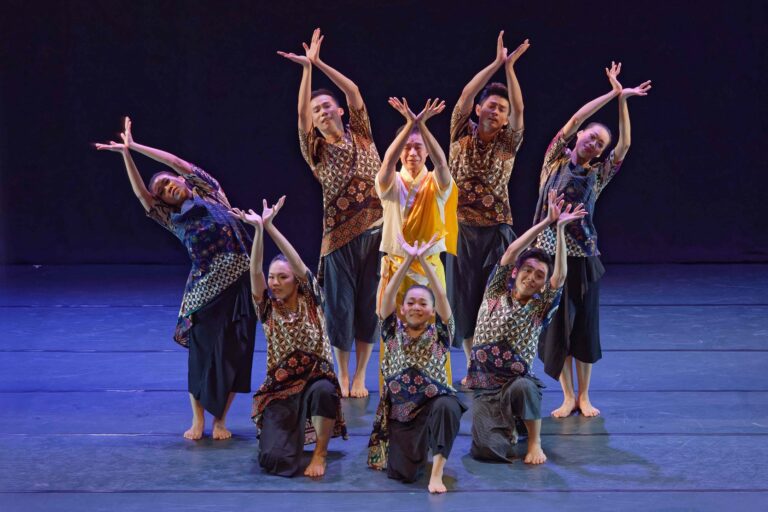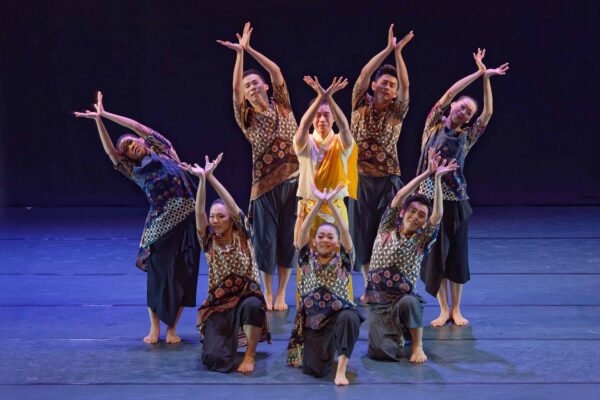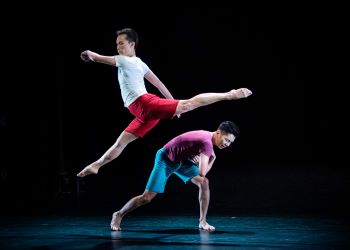 Dance Workshop
Besides the performance, Anthony Meh also conducted a dance workshop for 34 SGM culture group members on April 4 at Wisma Kebudayaan SGM. The workshop was aimed at enabling the participants to discover new performance methods and uncover their hidden talent.
In the workshop, Dua Dance Space senior dancers Lim Hong Jie and Lim Shi Jun led participants in various activities. The participants learnt about the importance of discipline, with Anthony Meh imparting valuable professional advice.