On 24 June, SGM held an online legal forum themed "My Rights: What to Do if One Is Arrested?" which was attended by some 450 participants. The speakers were two advocates and solicitors Jason Kong and Mak Kah Keong, while the moderator was advocate and solicitor Isabel Mak.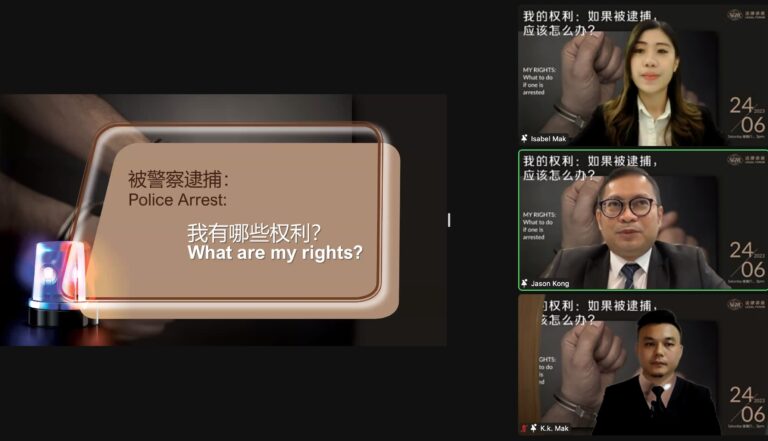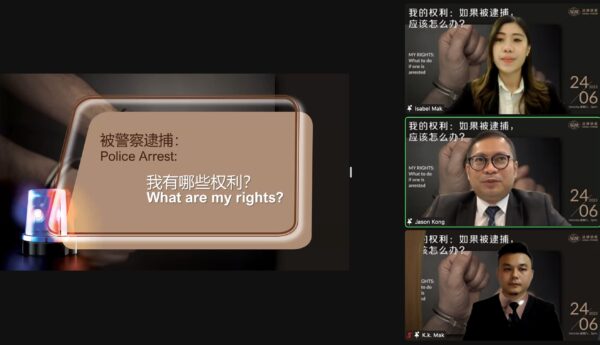 In the forum, Jason stressed that an arrested person has the right to be informed of his ground of arrest, right to communicate with a relative or friend to inform his whereabouts, right to communicate and consult with a legal practitioner of his choice, right to remain silent and right to be brought before the Magistrate without unreasonable delay.
Additionally, Jason covered several other topics including types of arrest, remand order, period of detention and bail. As a member of the National Legal Aid Foundation or Yayasan Bantuan Guaman Kebangsaan (YBGK), he also explained the roles of YBGK in providing free legal assistance.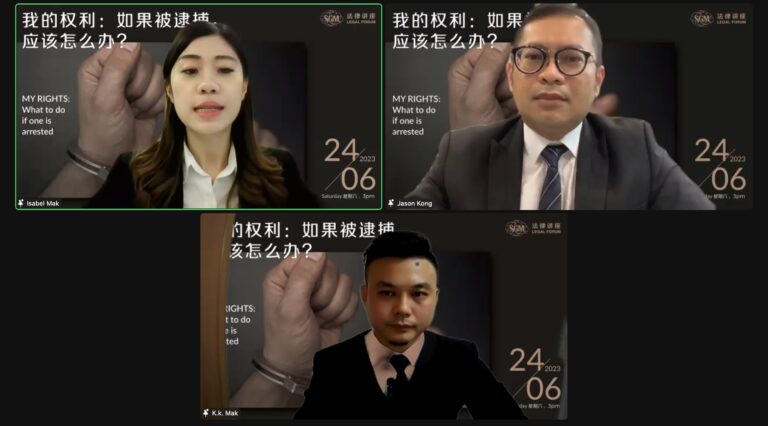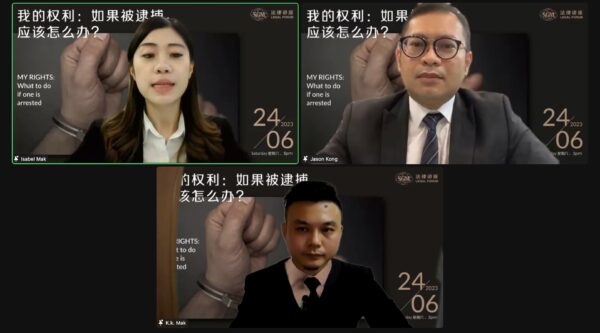 Meanwhile, Kah Keong shared his knowledge on some common offences such as drunk driving, bank scams, illegal gambling and drug abuse. He also advised the participants to follow necessary protective measures, preventing themselves from becoming victims of such offences.
A questions-and-answers session followed where the two speakers further elaborated on other areas related to criminal cases.
The video of the forum is accessible from SGM Facebook.