On 8 October 2022, SGM held an online health talk titled "Cancer & You" for a total of 1,613 participants through Zoom webinar and SGM Official Facebook page live-broadcast. The talk was moderated by Dr Chuah Teng Hong, an emergency physician at the Penang General Hospital.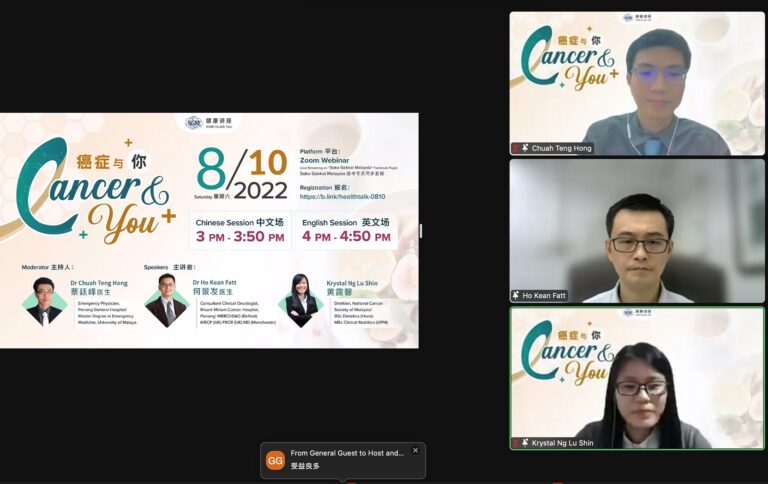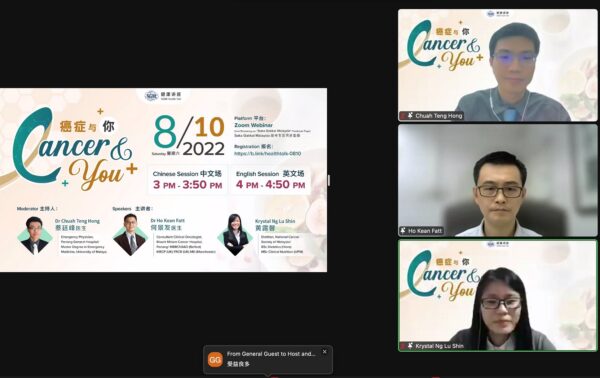 Dr Ho Kean Fatt, a consultant clinical oncologist at Mount Miriam Cancer Hospital explained how cancer occurs, the types of treatment available and preventive ways. He reminded the audience to visit the doctor if there are sudden changes to their bodies.


Krystal Ng Lu Shin, a dietitian at the National Cancer Society of Malaysia, then introduced a diet to help with cancer prevention as well as a suitable diet that cancer patients should take. The type of food cancer patients should take, such as rice, would provide them with energy so that they can recover. She stressed that people should always consume foods that their bodies need.
Through interacting with the speakers, the audiences were able to break some of the myths about cancer while getting the correct information.