On July 18, 2018, "Everything You Treasure – For a World Free from Nuclear Weapon" (EYT) exhibition was held at SMJK Yu Hua, Kajang. Event coordinator Soh Siew Ru trained 18 students as narrators of the exhibition.
The exhibition, displayed in two languages, were set in one of the school's halls, with spaces prepared for viewers to have conversations and exchange views. Students were seen eagerly sharing their ideas and opinions with each other.
Narrator Eugene Ngg said he hoped to learn more about the destructiveness of nuclear weapons and speak with more people about it. He also hoped to inspire people around the world in promoting peace. As a student who loves economics, he was attracted to the idea of having a budget for peace-building.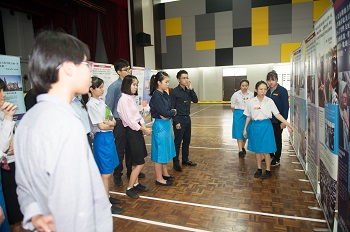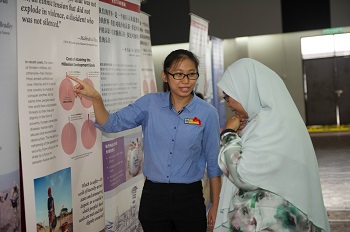 Meanwhile, Form Six student Loke Joo Tuck mentioned that he was deeply inspired by the content of the exhibition, especially the arguments refuting the distorted thinking that justifies the usage of nuclear weapons. He said the wrong ideology will result in evil being committed.
After visiting the exhibition, schoolteacher Chiang Lee Tsin agreed that in order to solve the problem of nuclear weapons, one must change oneself from within. She also says that EYT was a meaningful exhibition and hoped that it would be held again in the future.
All in, some 170 people visited the exhibition, and seeds of peace have been planted in their hearts.