On the first day of 2018, SGM held New Year's gongyo meetings in 40 venues nationwide, attracting over 11,000 people. They were held to welcome the Year of Brilliant Achievement in the New Era of Worldwide Kosen-rufu, a crucial year to the SGI.
2018 marks several significant commemorative anniversaries, such as the fifth anniversary of the opening of the Hall of the Great Vow for Kosen-rufu, the 60th anniversary of the March 16 Kosen-rufu Day ceremony and the 25th anniversary since President Ikeda began writing The New Human Revolution. For SGM, it also marks the 30th anniversary of President Ikeda's first visit to Malaysia.
| | |
| --- | --- |
| | |
| Sabah | Kuala Lumpur |
| | |
In his New Year's message, President Ikeda urged everyone to make this year of brilliant achievement by raising the banners of conviction, peace and youth. He also encouraged members to "create a record of brilliant achievement in leading lives of complete fulfilment and advancing our movement for kosen-rufu."
At the meeting in the SGM Selangor Culture Centre in Klang, groups that achieved the "Role Model Group of the Oneness of Mentor and Disciple" were announced. A youth choir consisting of 161 performers sang "Youth with a Noble Vow" in high spirits, inspiring all who came. Towards the end, 90 representatives went on stage to share their resolutions to become "Shin'ichi Yamamoto", or in other words, to become genuine disciples of President Ikeda.
At the SGM Kedah Culture Centre in Alor Setar, participants were overjoyed to hear a 14-year old Young Men Division member sharing that through chanting abundant daimoku, he successfully encouraged two friends to join the Gymnastics Group.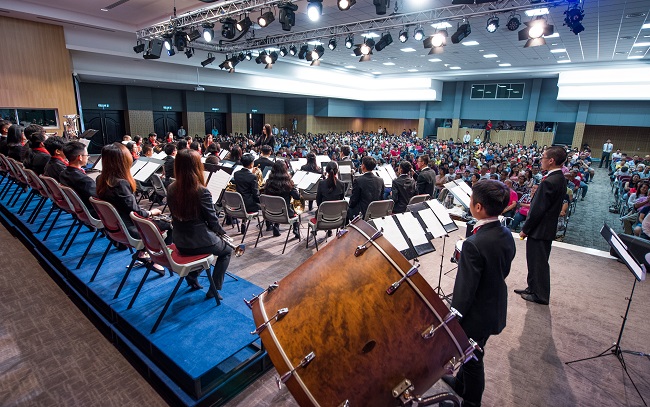 Penang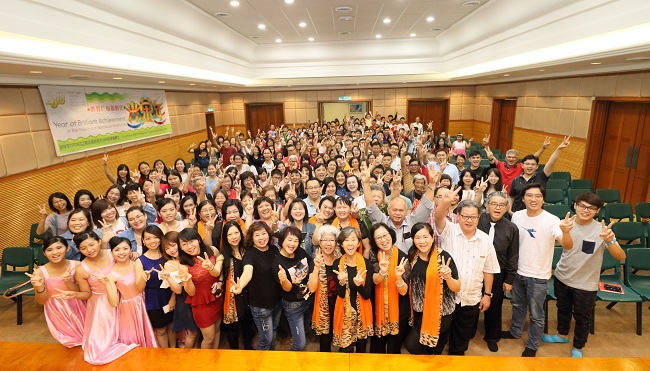 Melaka
At the SGM Culture Centre, Men Division member Han Qiap Huang, who joined SGM last year, shared his victory report of striving in faith. Mr Han was diagnosed with nasopharyngeal cancer last year and was demoralised. He was introduced to Nichiren Buddhism by a Women Division member and revitalised his life through faith, and his cancer has since gone into remission. He successfully introduced his wife and two friends to the practice, and enshrined the Gohonzon as well.
82-year old Women Division member Yap Pik Yoong shares how she successfully shared Nichiren Buddhism to the people around her through daimoku and dialogue. Her example greatly inspired the youth as a role model of shakubuku.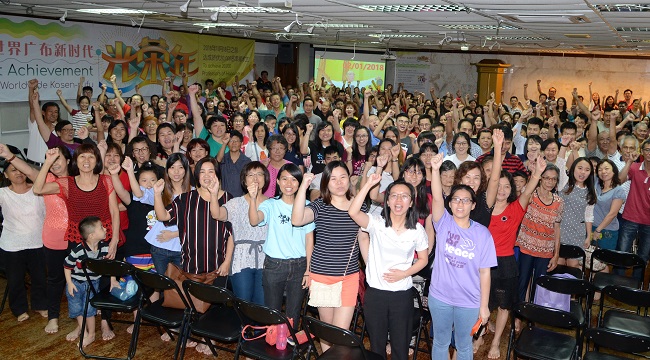 Kedah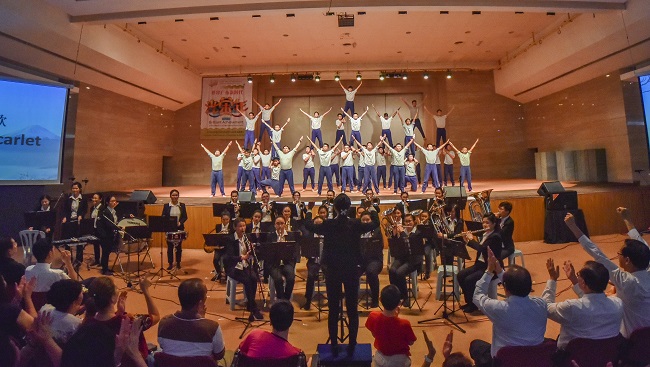 Selangor
SGM General Director Koh Sia Feai attended the second session of this meeting at the SGM Culture Centre. In his speech, he praised the members who had prayed and worked hard for shakubuku, stating that this noble action will "remain as the only memory of your present life in this human world." (WND-1, p. 64) He also spoke about his own experiences of conducting Buddhist dialogue with the people, stressing that we can definitely achieve our goals if we take the initiative. He asked all members to strive their hardest to achieve another 10,000 Professors of Happiness in 2018 and create a golden history in the annals of Malaysian kosen-rufu.
In each state, state senior leaders urged their fellow members to unite in the spirit of many in body but one in mind to achieve victory for SGM in this profoundly significant year.